SUP RIVER SURFING: OREGON'S WHITE WATER PARK ADVENTURE
SUP shaper Todd Caranto scouts out and SUP surfs the new Bend River Wave on his Pau Hana Carve stand up paddle board in Bend Oregon. After learning more about the wave from a local board and kayak shop, Todd scouts out the wave and decides to jump in.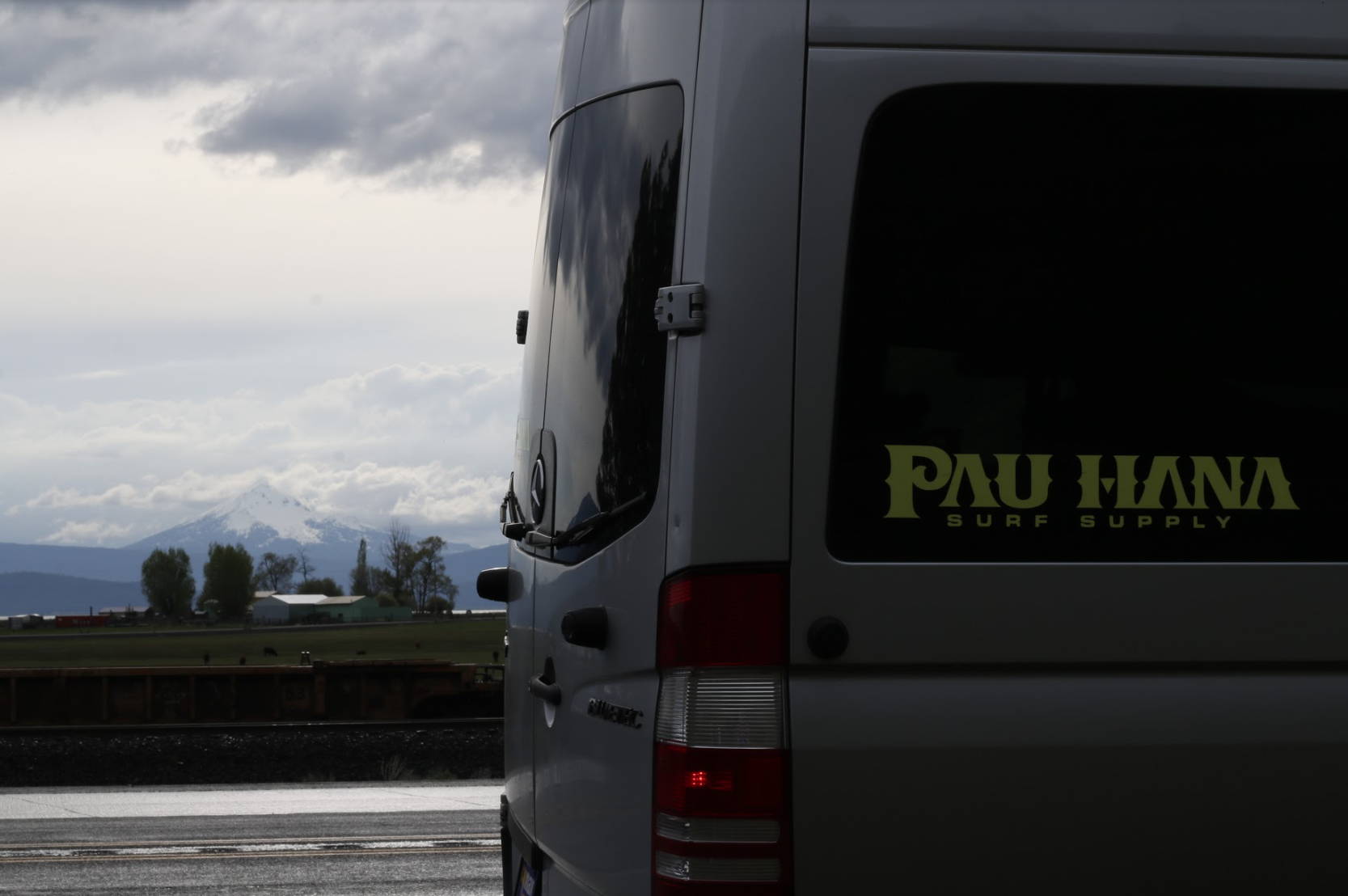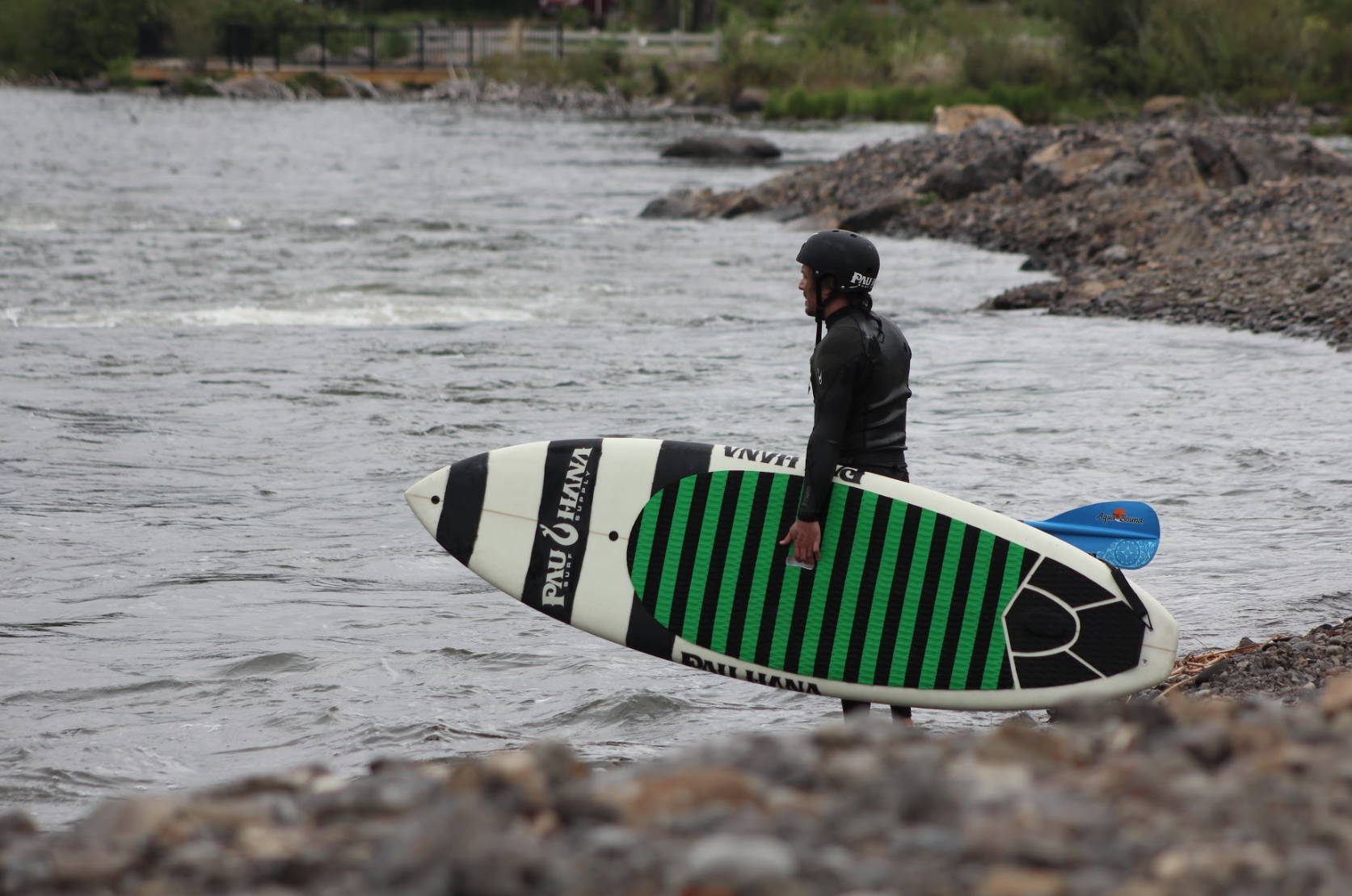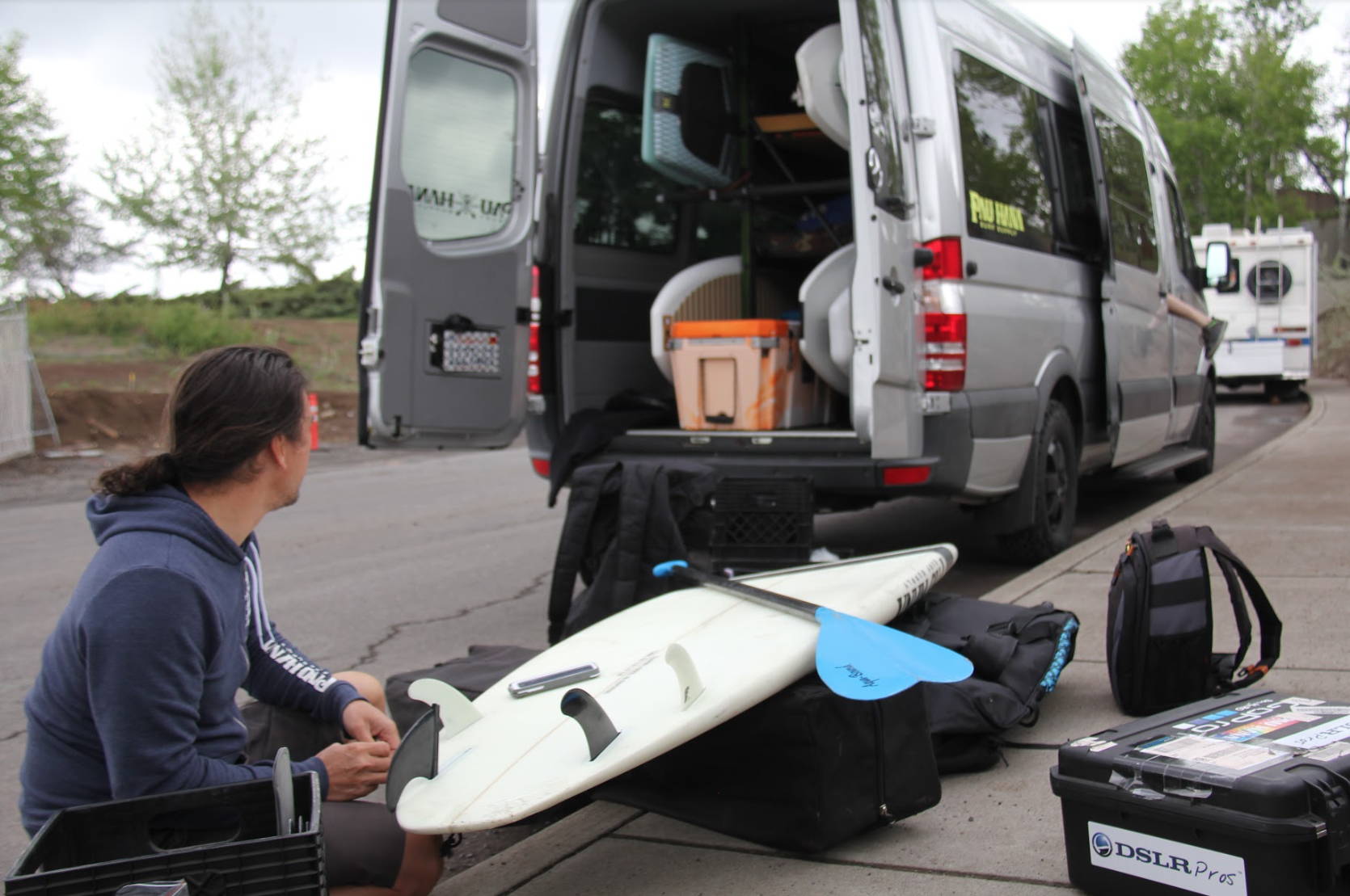 Hearing the local's favorite favorite spots..
When we were surfing, we first hit up Crux Fermentation Project, a steampunk style brewery and tap house. Our favorite beer here was the Cast Out IPA. Yes, after a day on the river, you need to have something hoppy. After talking about the wave, the board, and progressing into what the design for the new river board should look like.
We scratched out some designs
And some rough shapes on our napkins and continued on our pub crawl to Deschuttes Brewery where we tried their tasting flight. Unanimously, our favorite beers from Deschuttes were the Red Chair NWPA & the Black Butte Porter.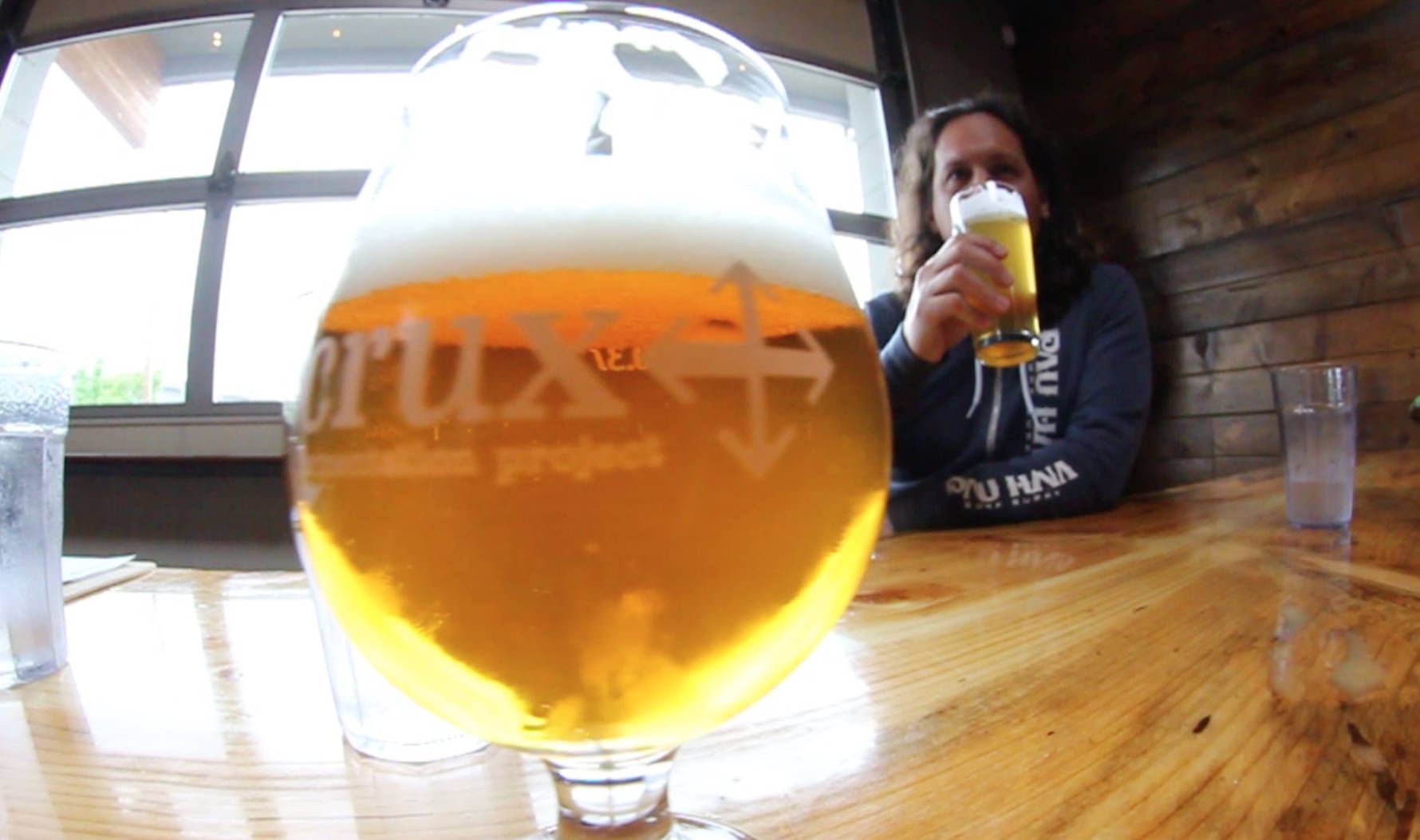 The Bend Whitewater Park
is located on the Deschuttes River in the Old Mill District in Bend Oregon. The Park is something that has been in the development for 15 years according to Jeff of Tumalo Creek, a local kayak & paddle board rental and seller right on the water and next to the whitewater park. The wave was opened last spring for the first time, but it was quickly closed again after it became evident that more work was needed to be done on the wave. Then, the wave had more work done and has since reopened in April this year.
After wiping out a couple of times...
Todd gets some helpful tips from the locals and is able to eventually surf the wave. Afterwards, he hits up some local breweries (Deschuttes & Crux) and talks about the improvements he's going to make a better and innovative river surf SUP.
The Pau Hana 8'6" Carve is
A high performance surf SUP. The smaller design of the board allows for precision maneuverability through the surf while allowing for maximum speed. You can even attach a hydrofoil for the ultimate SUP experience.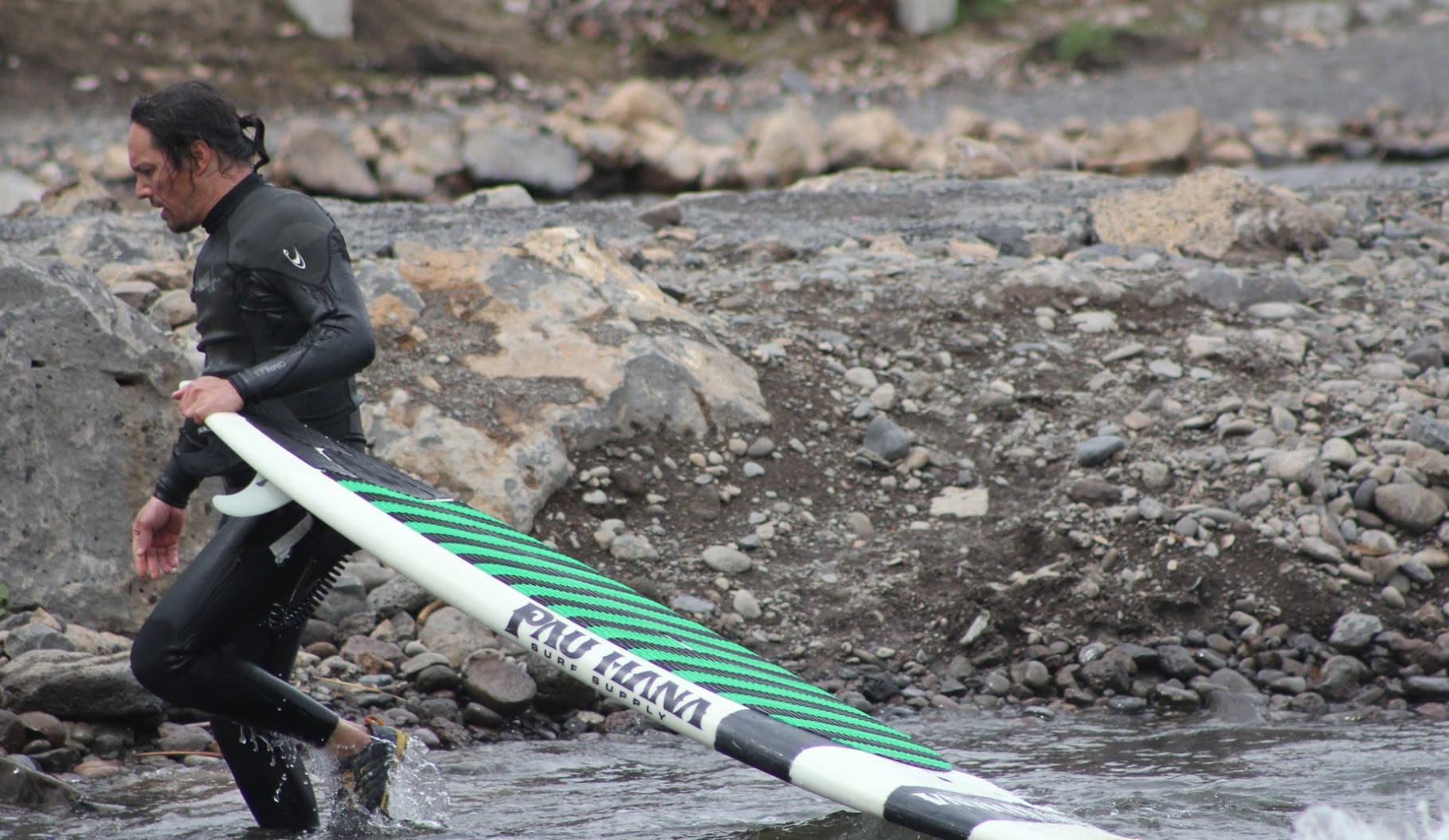 when we heard about it
We knew that we had to go up and see it for ourselves. The wave is still rough, but definitely manageable for the intermediate or experienced SUP surfer and/or rider. The Parks and Recreation department are still configuring the controls for the air bladders they use to make the whitewater park so the wave should be getting better and better as time goes on.
After a day on the wave...
Todd and the rest of the Pau Hana crew retire to hang out with the locals in the apparent local past time of craft breweries, in which Bend, Oregon has one brewery for every single person*.
*Not in any way an actual true fact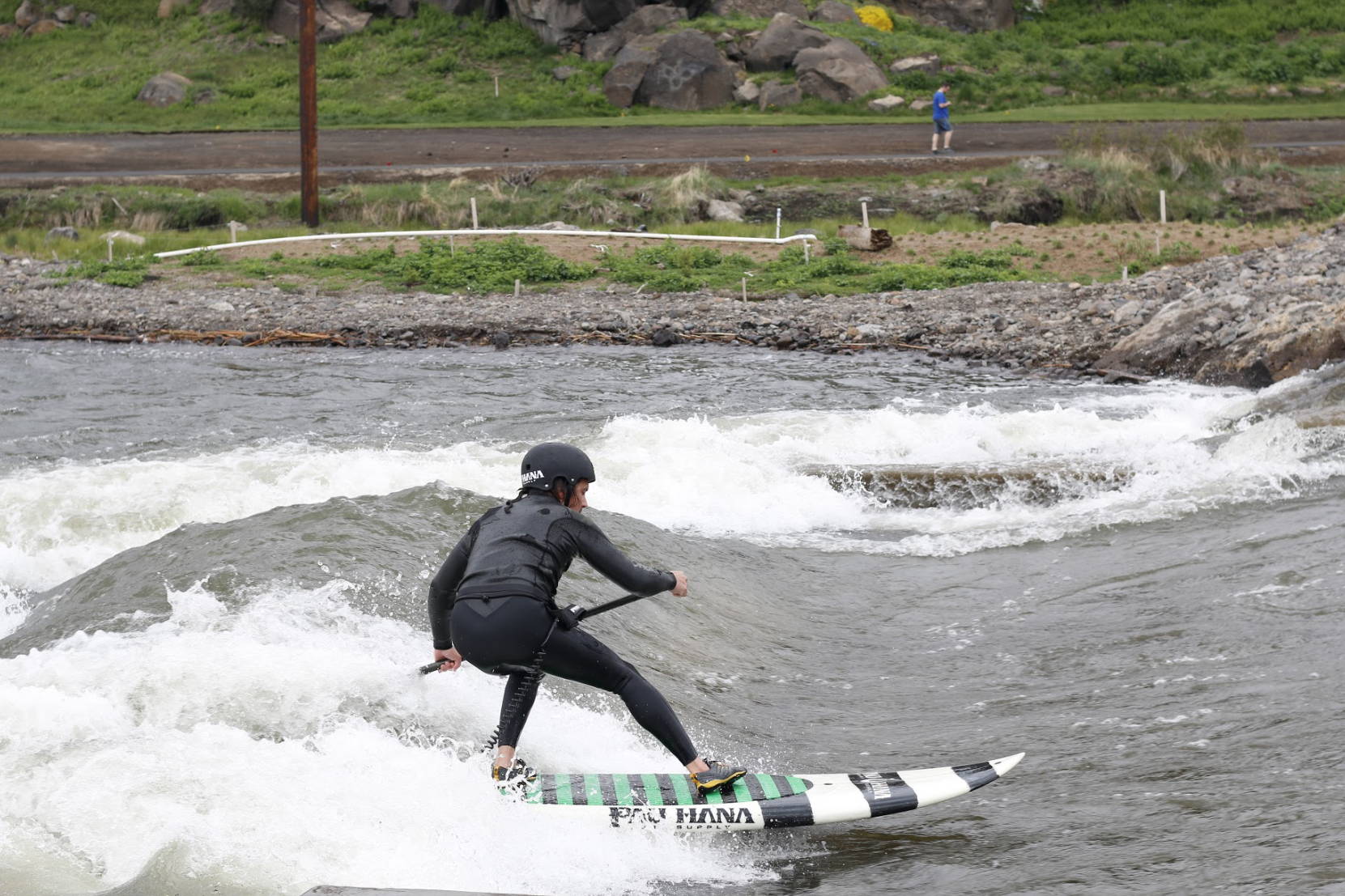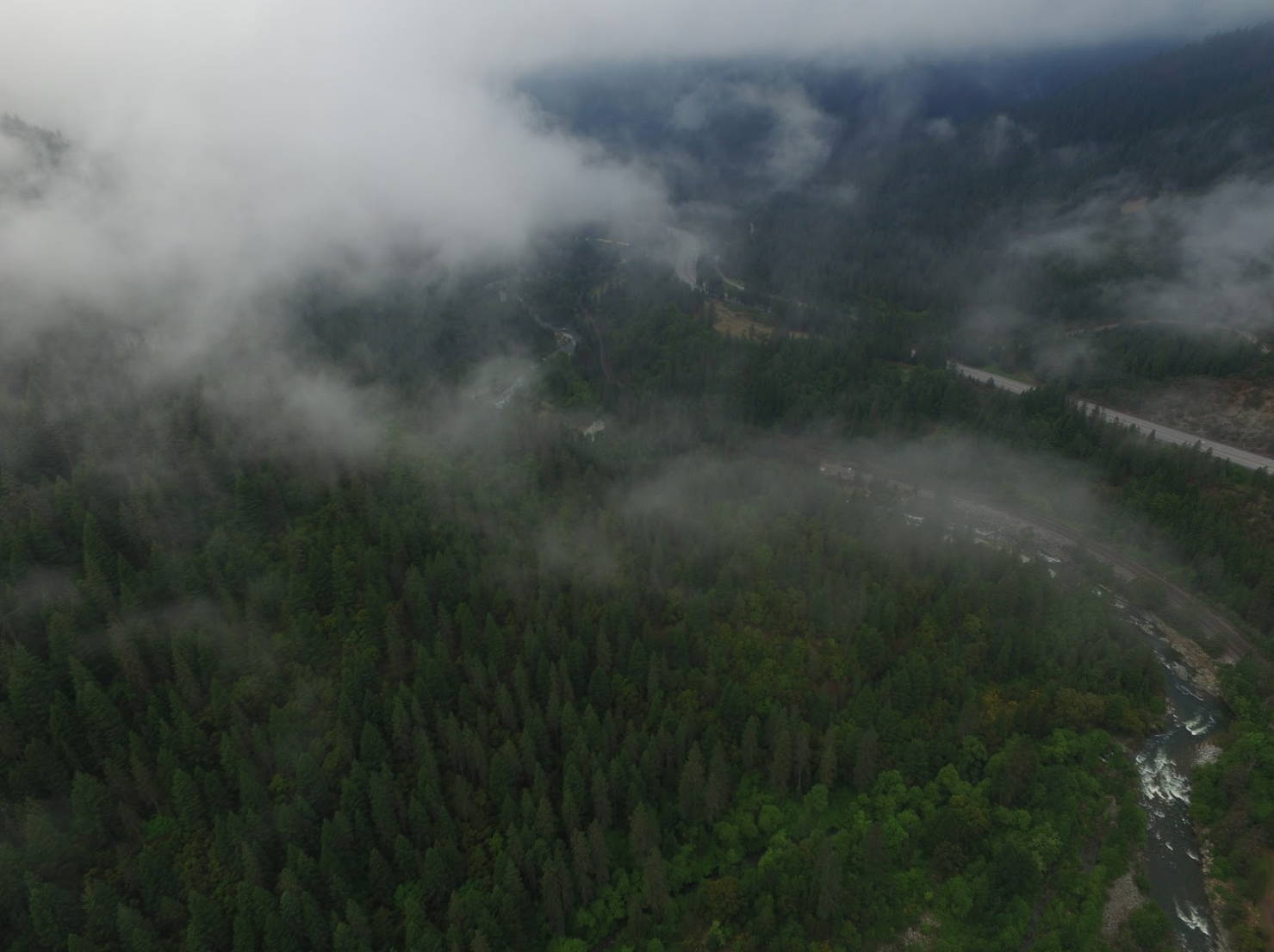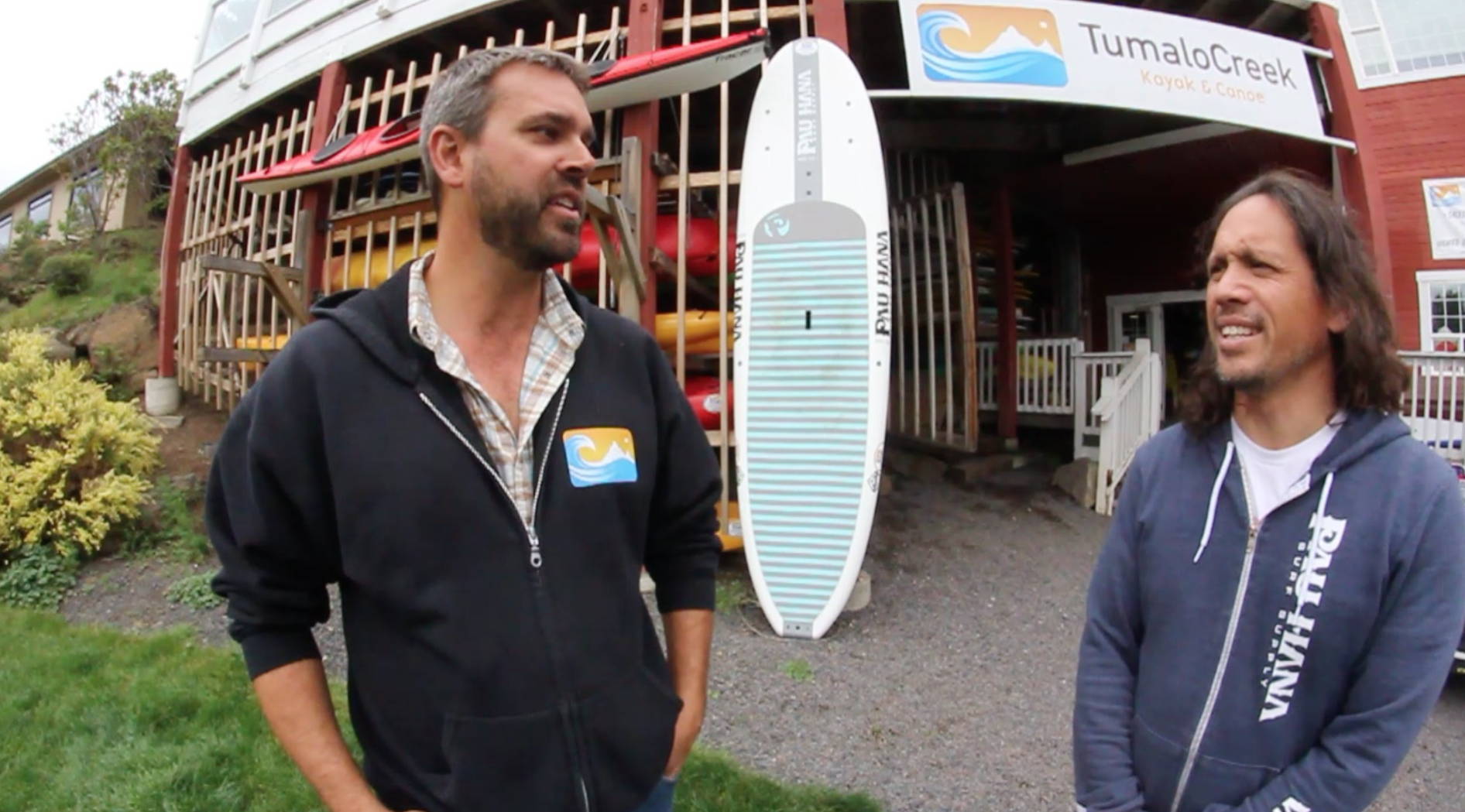 ---