Growing up its every water-person's dream...
...to move to Hawaii and push your limits on the wind and waves. My wife Christian and I live, work, and play on the shores of Lake Erie which offers an incredible variety of watersports conditions that can include SUP flatwater, downwind, whitewater, surfing, and kiteboarding all within a 20-minute drive and sometimes all in one day.
However, our home just south of Buffalo, NY lives up to its reputation for epic harsh winters. We get out for Pau Hana time on the water no matter the conditions, but when the opportunity to skip a Buffalo winter came to live on the North Shore of Hawaii and Maui we couldn't resist. Our plans started with an invitation to house sit up by the Volcano near Hilo on the Big Island. Our good friends from One Love Rasta Cottages in Jamaica needed someone to look over their cabin and sweet Subaru surf wagon so we jumped at the opportunity.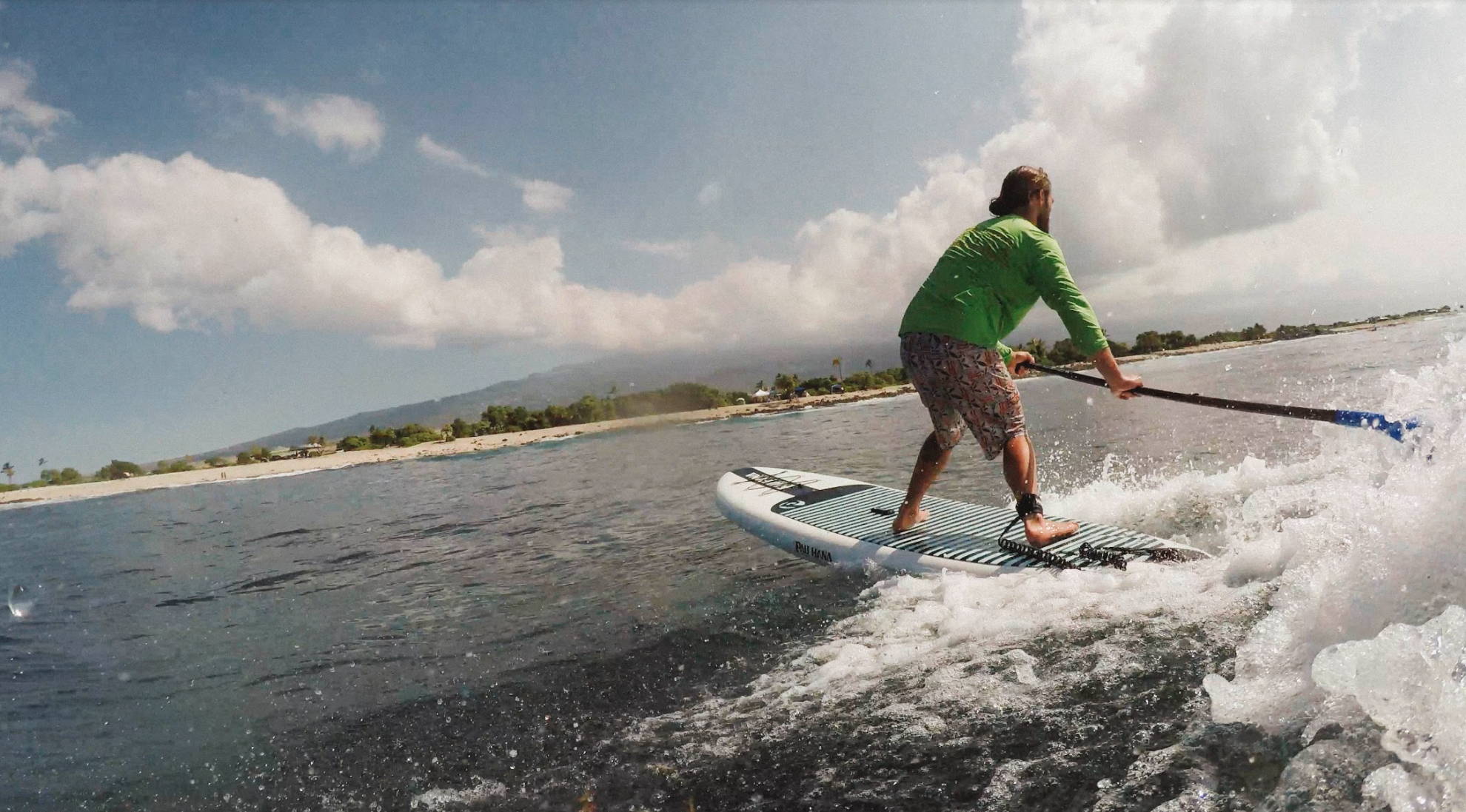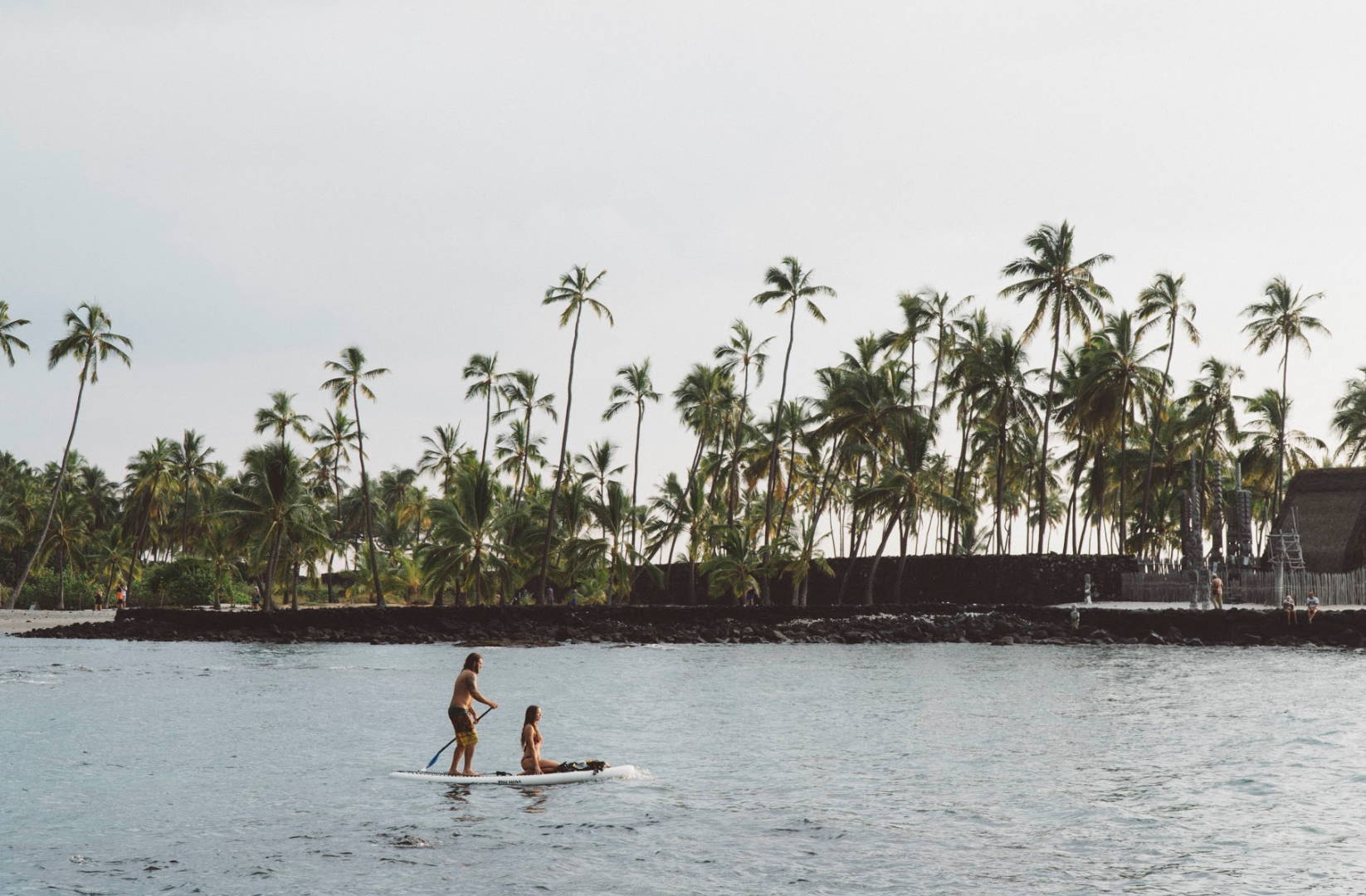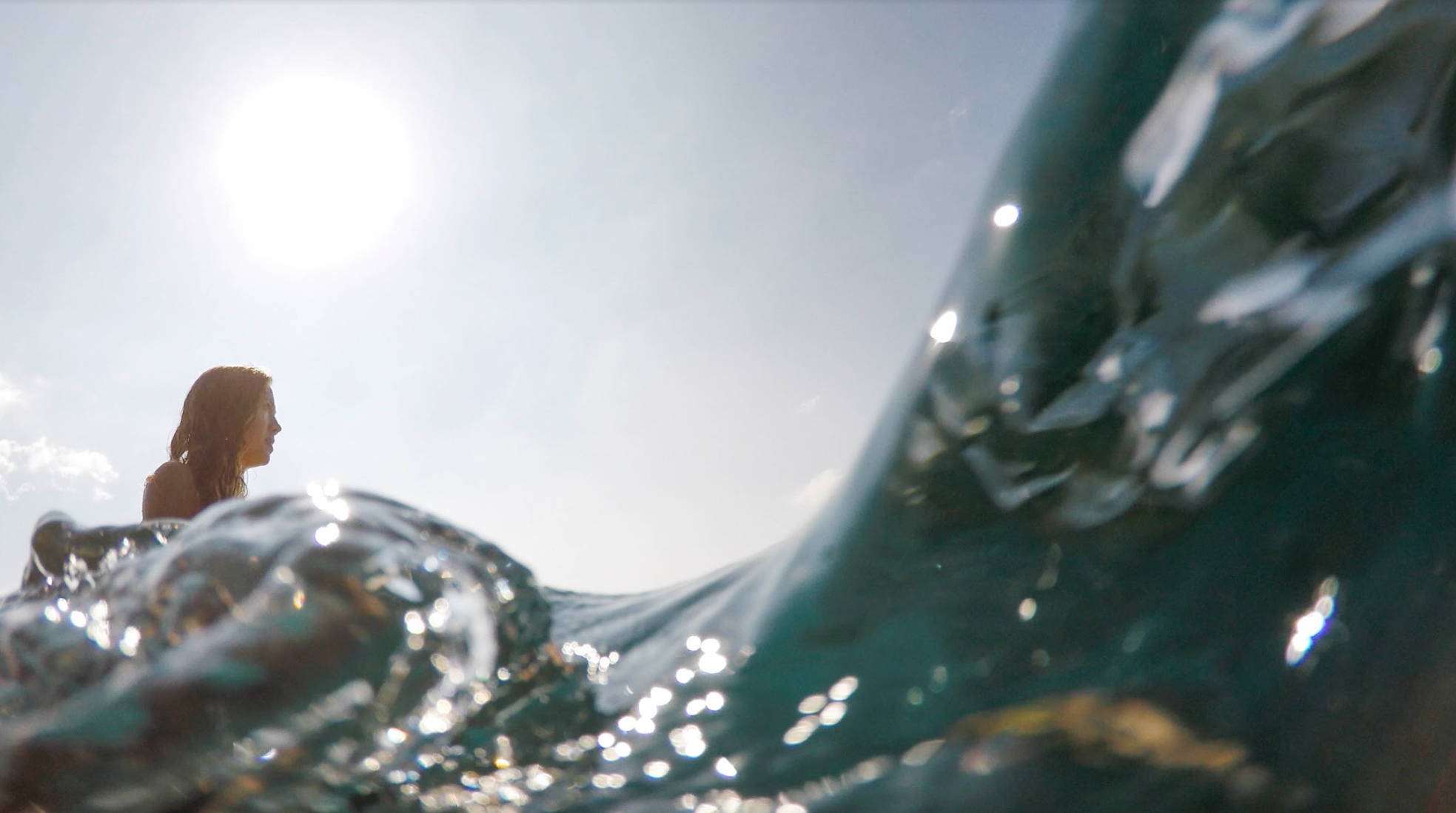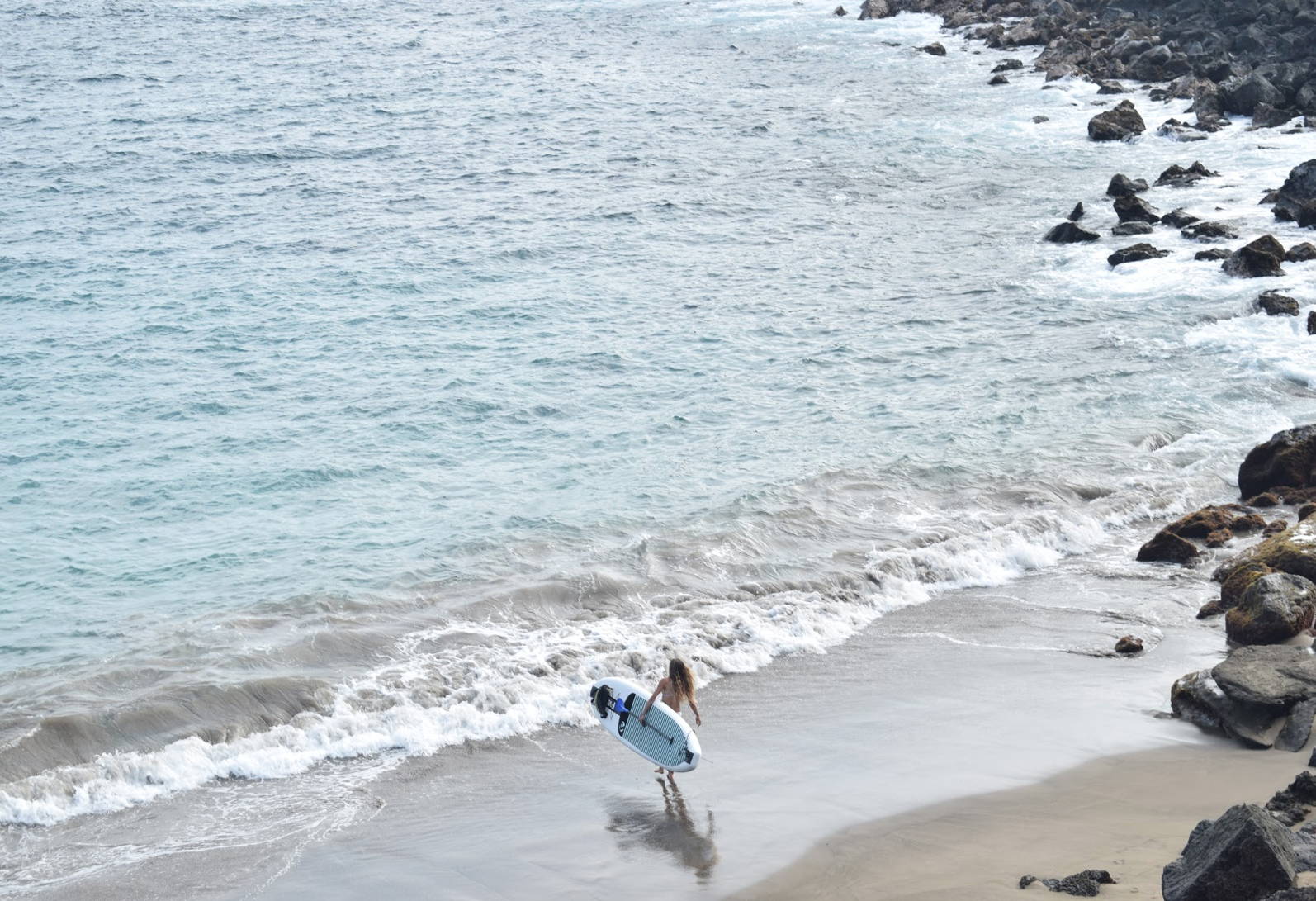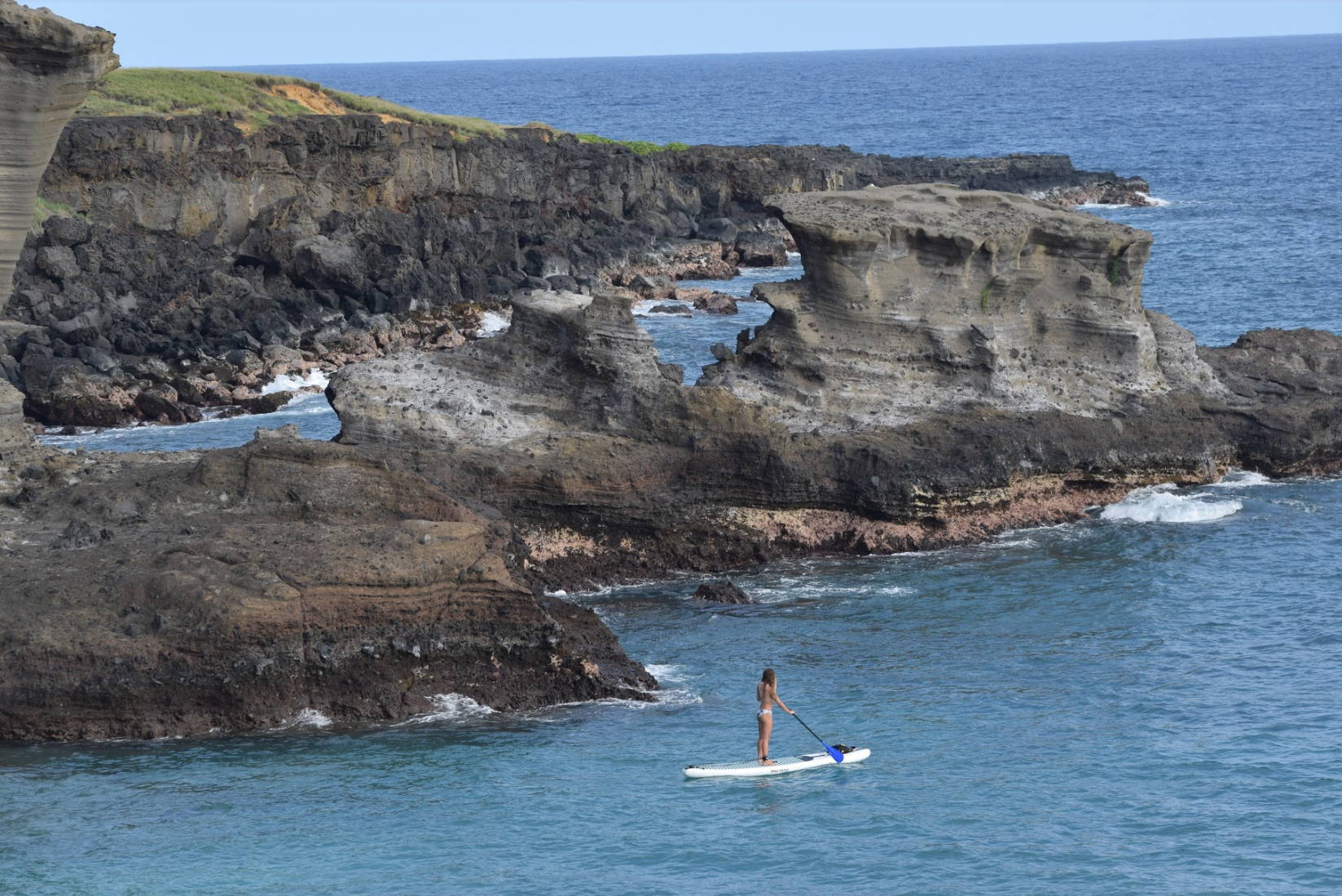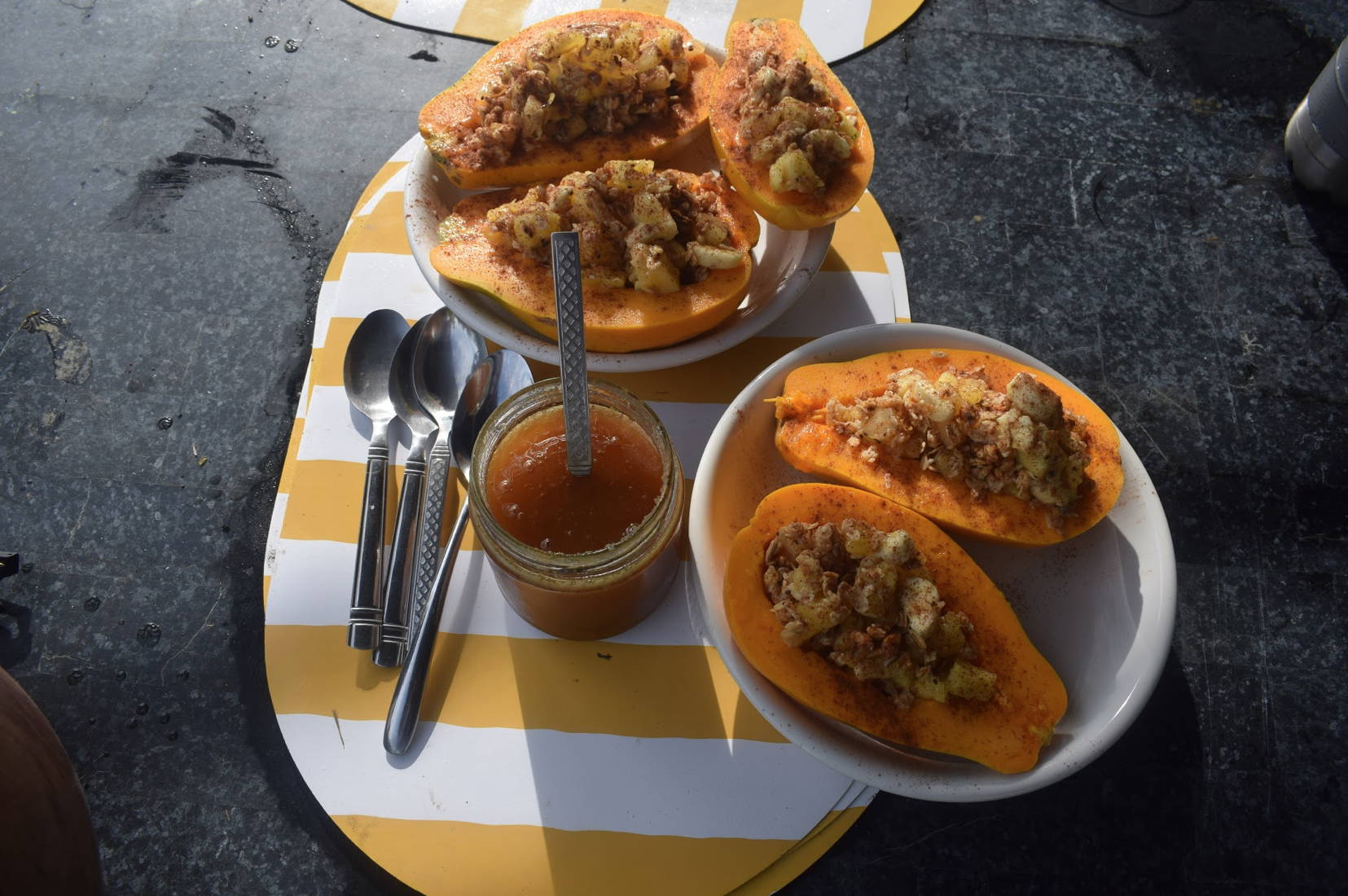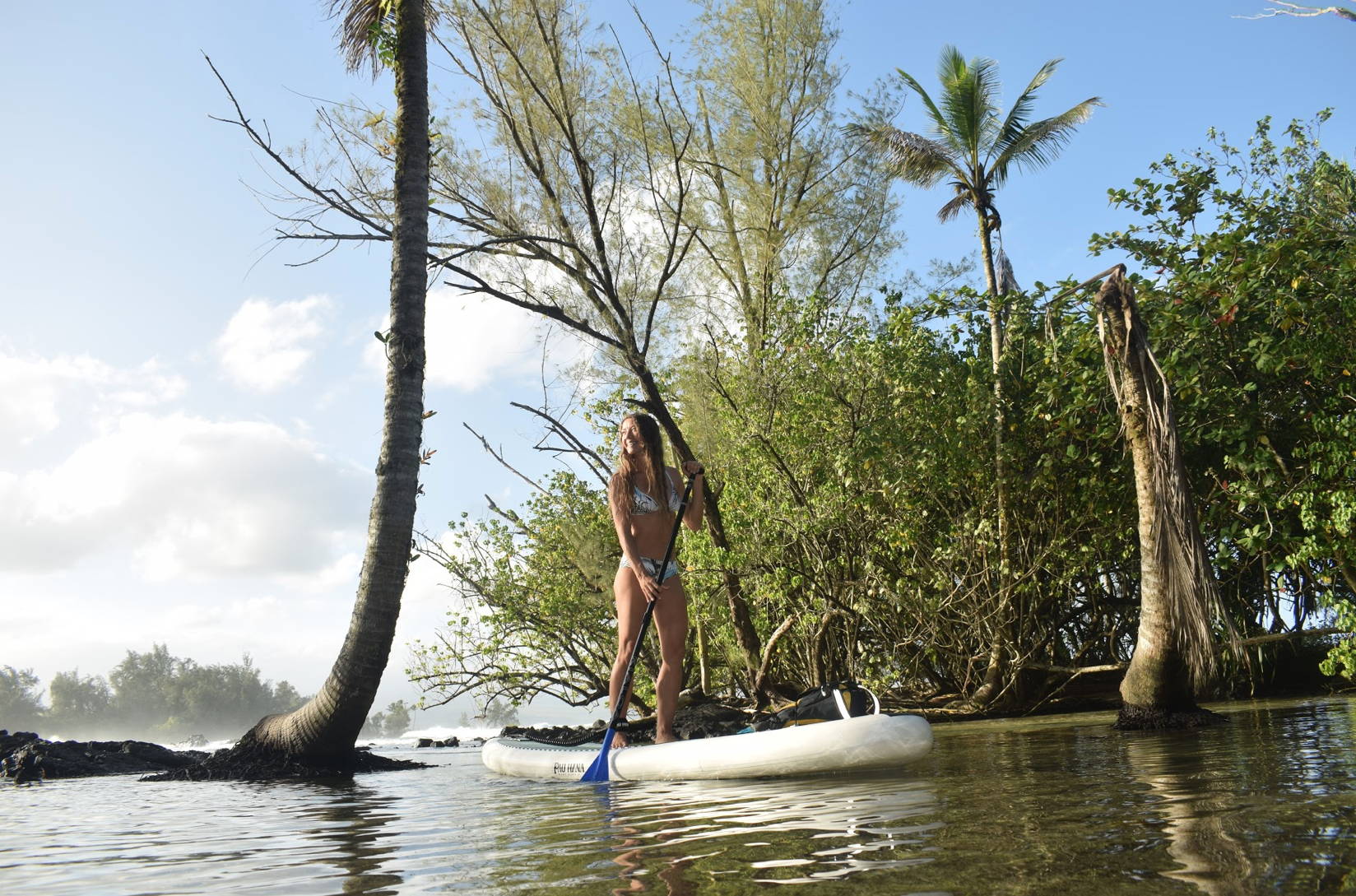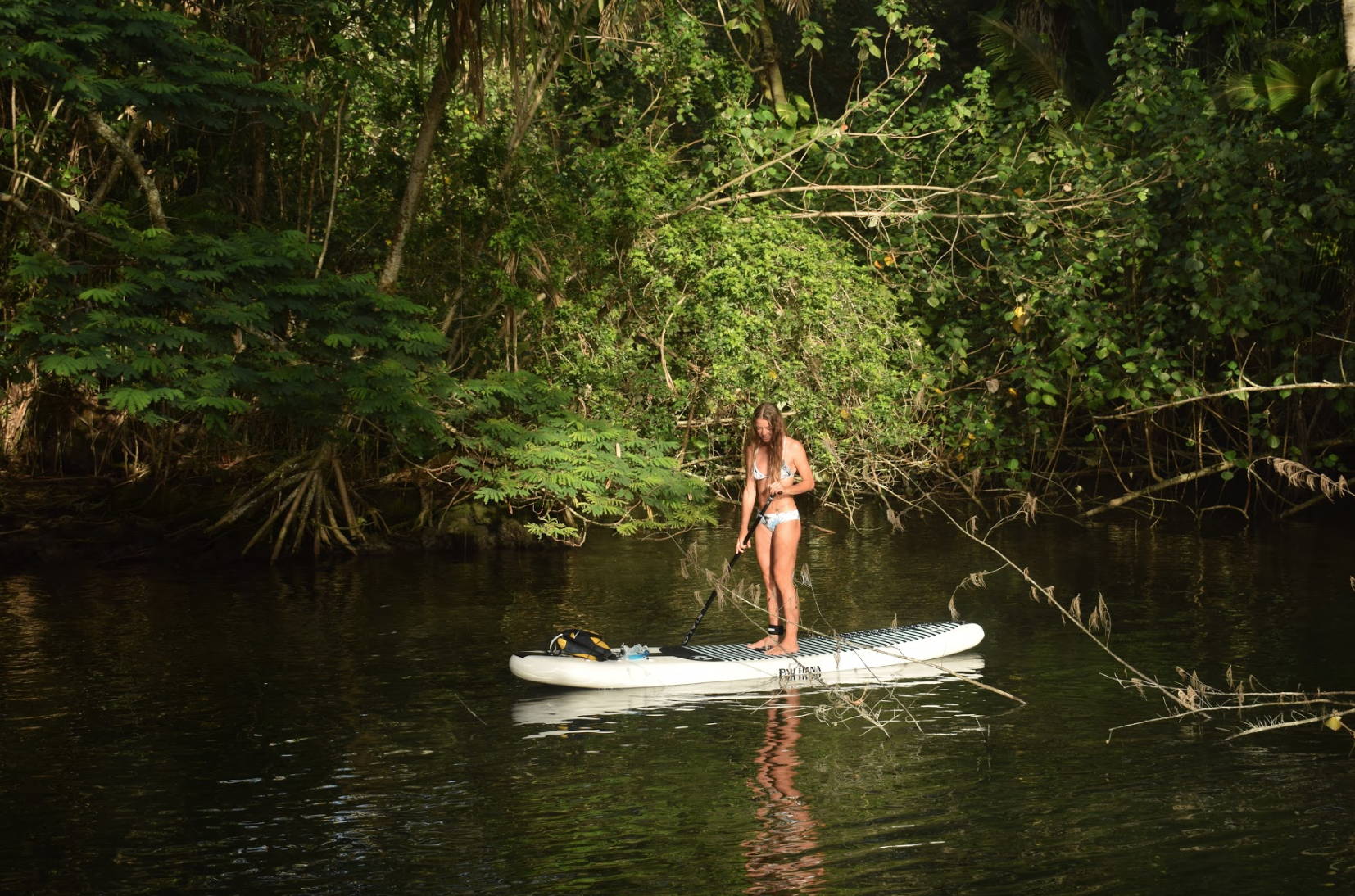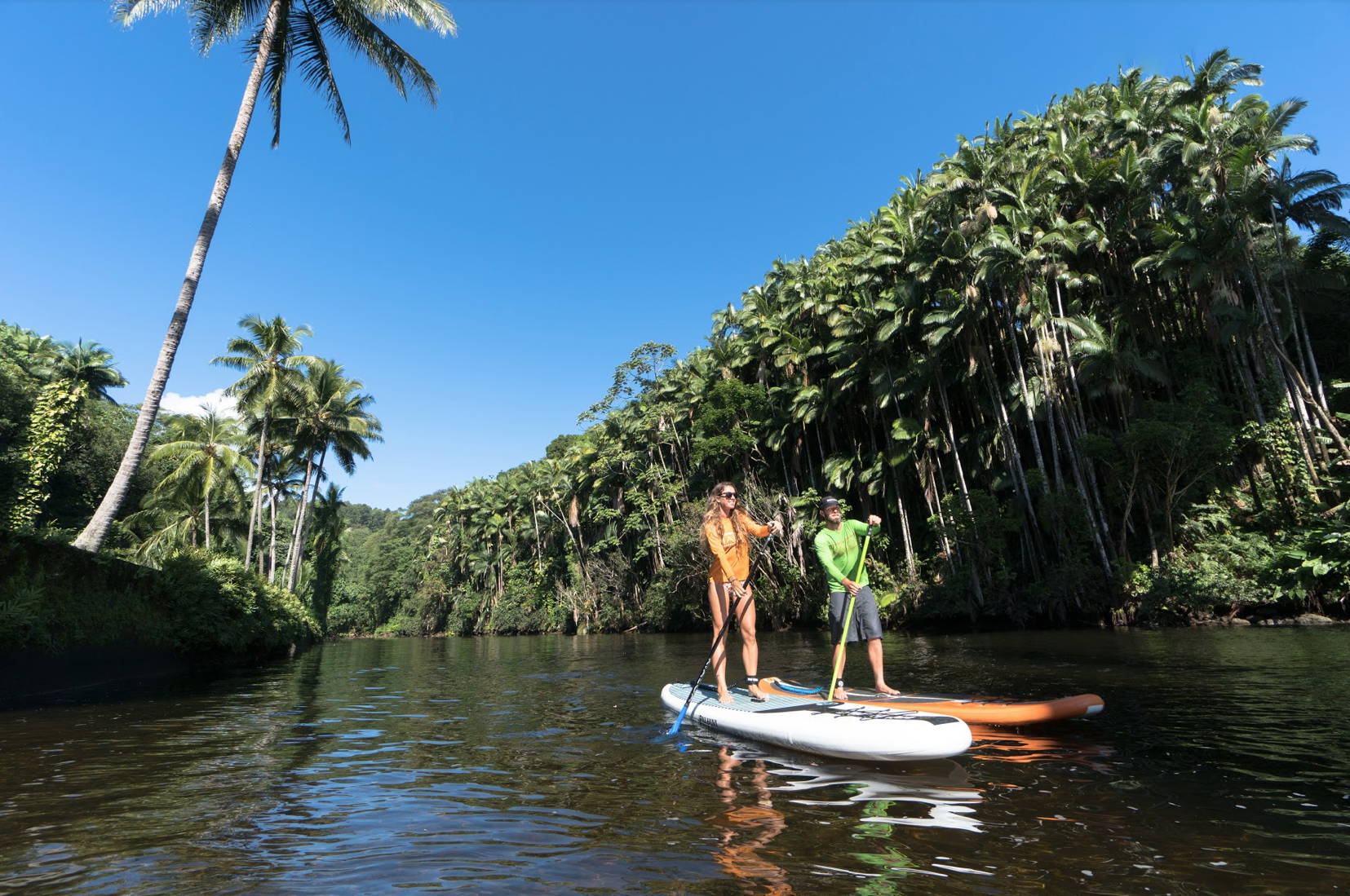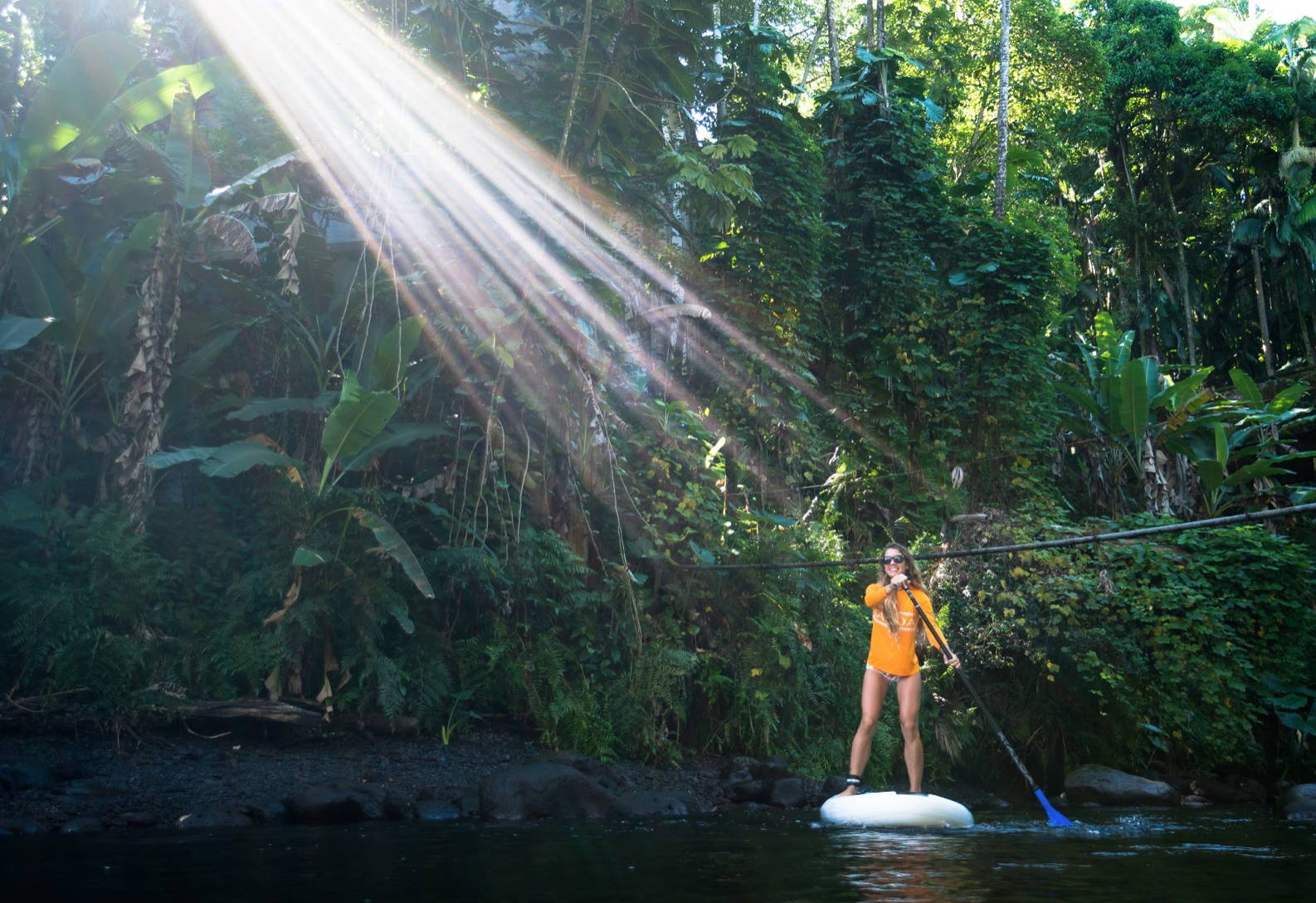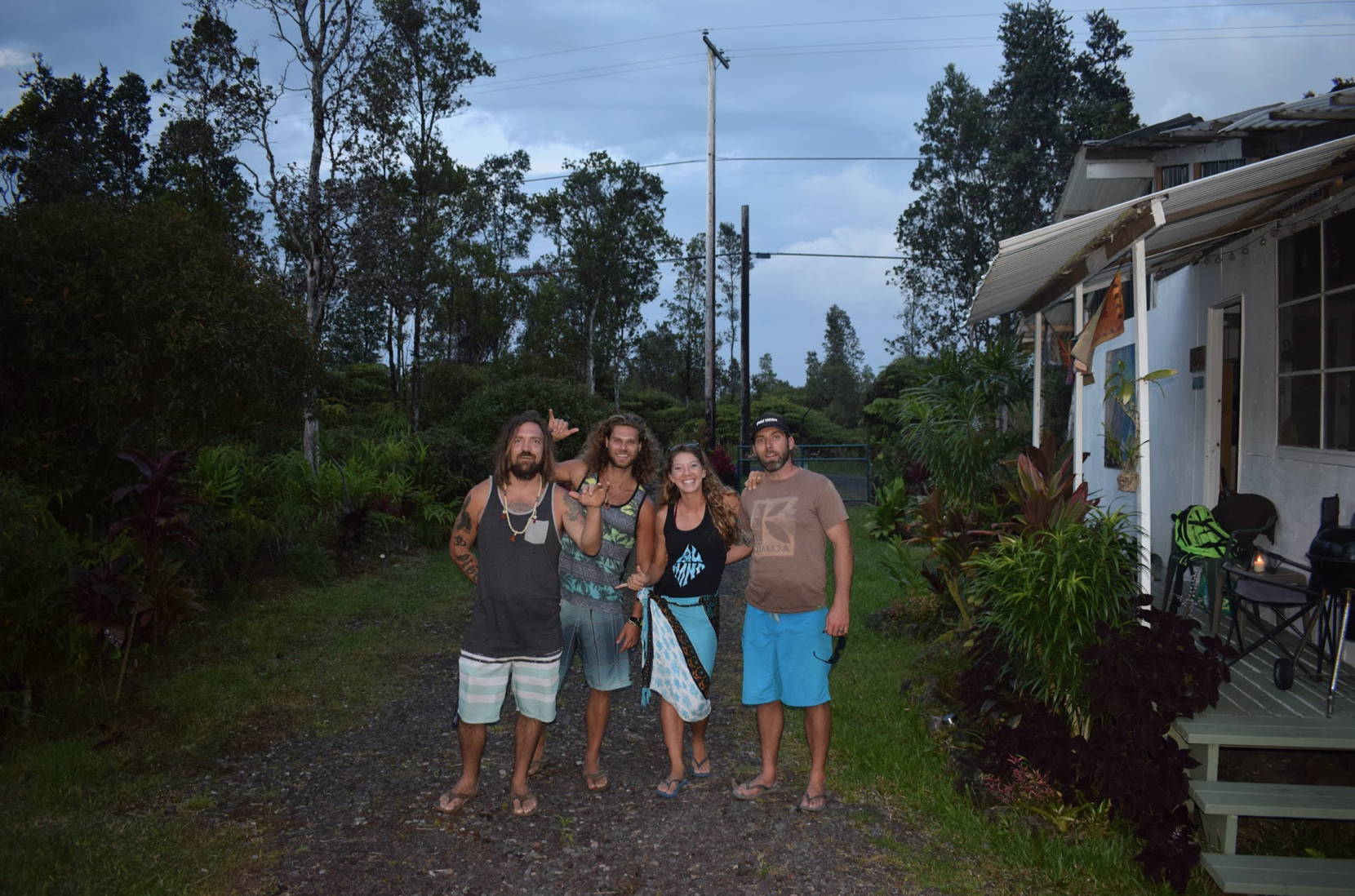 We were also looking to
get certified as International Kiteboarding Organization (IKO) Instructors to add kiteboarding to our summer Paddleboard Business on Lake Erie: SUP Erie Adventures. The only two places offering this 2-part course in the U.S. were Long Beach, CA in early October and Kahului, Maui in December. With our summer paddle season wrapping up in September the timing seemed perfect so we booked our flights! After part 1 of the IKO Course with SoCal Kite Surfing in Long Beach, we spent a week in Venice, CA with the Pau Hana Crew to test some of the new 2018 boards. Todd Caranto unveiled to us the new 15 ft. Inflatable Bimini designed to house an outboard motor. We rigged a 6-hp motor, grabbed a tow-rope, and brought alongthe new Pau Hana Stingray Hydrofoil mounted to the Carve Pro to hit the waters of Marina Del Ray. We loaded the Bimini with a few beach chairs and a cooler for a full day of fun. For the full story see Bimini Blog and video. Our time with the Pau Hana Family had us ultra-inspired to dedicate the next 6 months to our multi-watersport progression.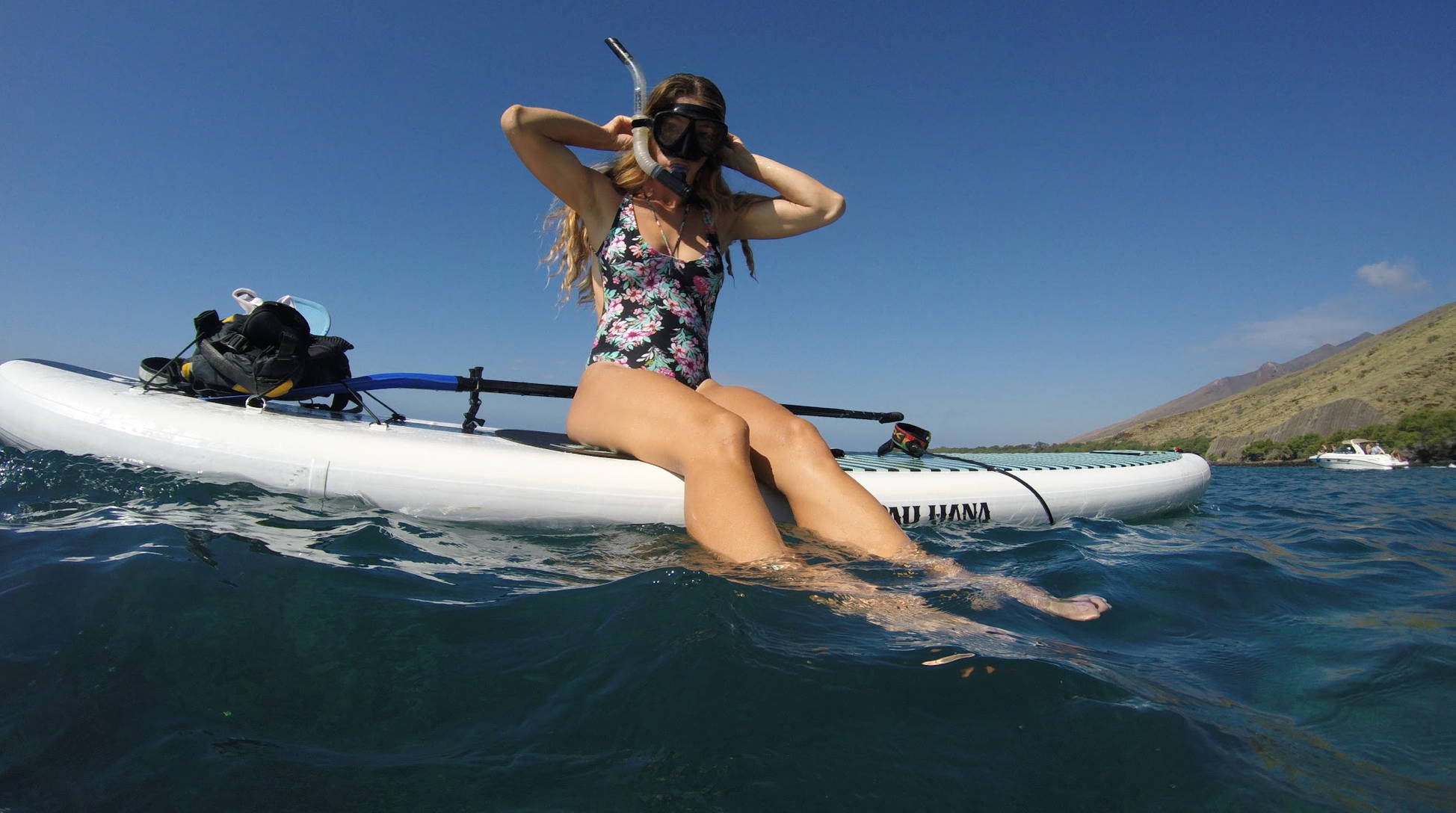 When we arrived on the Big Island
our hosts Sandy and Joey, two people beaming with Aloha, met us at the airport in Kona. After a stop to check out a local break called Pine Trees we made a quick Costco run then began our journey over the saddle between Mauna Kea and Mauna Loa. This was our first time on the Big Island and I was so excited to see these two mountains. They rise from sea level 13,000+ ft., almost as tall as the highest mountains on the mainland in the middle of the mighty Pacific. As we drove up in elevation the ecosystems transitioned from tropical desert, to rolling grasslands, woodlands, and then alpine. Clouds seemed to be at arm's reach and rainbow after rainbow lit up the sky. I knew we were in a powerful place and were only just beginning to scratch the surface.
The next day
it was time to start exploring the Hilo Coast. Our first stop was Honoli'i – a famed surfbreak and epic place to paddle. We pumped up our Pau Hana Surf Supply Big EZ Airs and paddled up the rivermouth under a giant bridge and into a scene that felt like it was right out of Jurassic Park! Huge palmtrees towered above us on both sides and the water was as smooth as glass. We scored some fun waist high waves before rolling up our boards and headed south to explore the surf breaks and snorkel spots that line the coast. We choose Carlsmith Beach Park where fresh cold spring water comes out from the sand and mixes with the warm saltwater.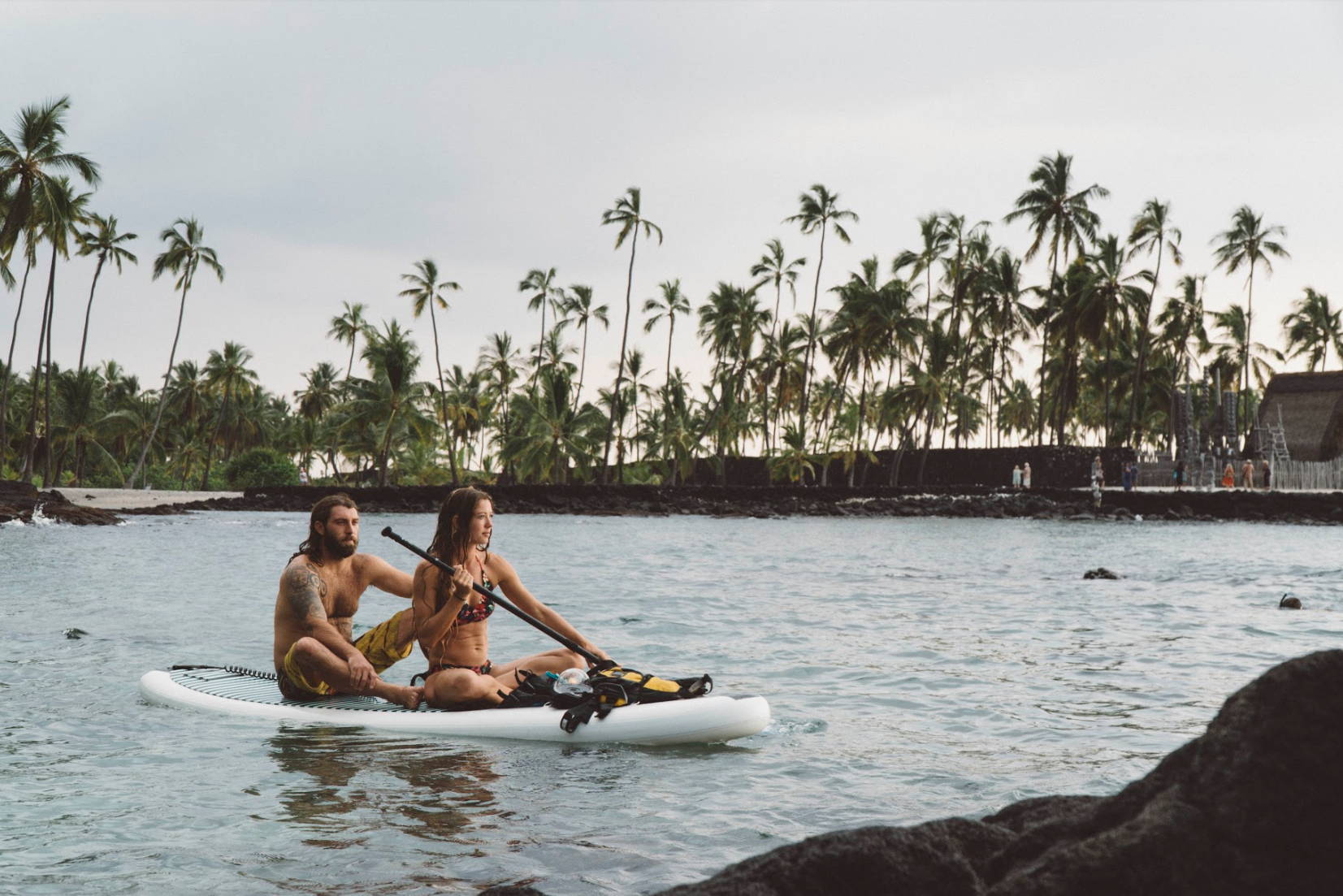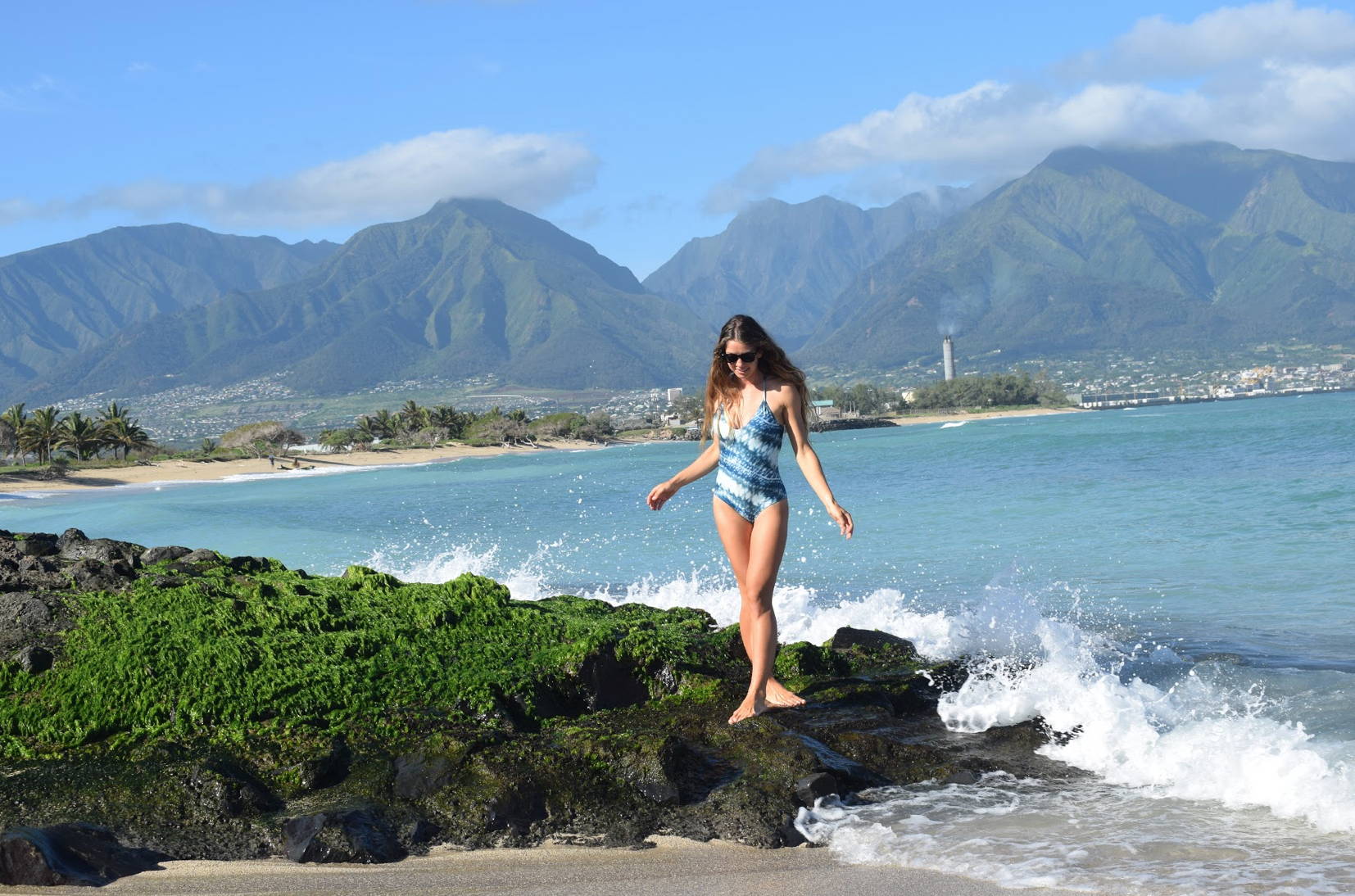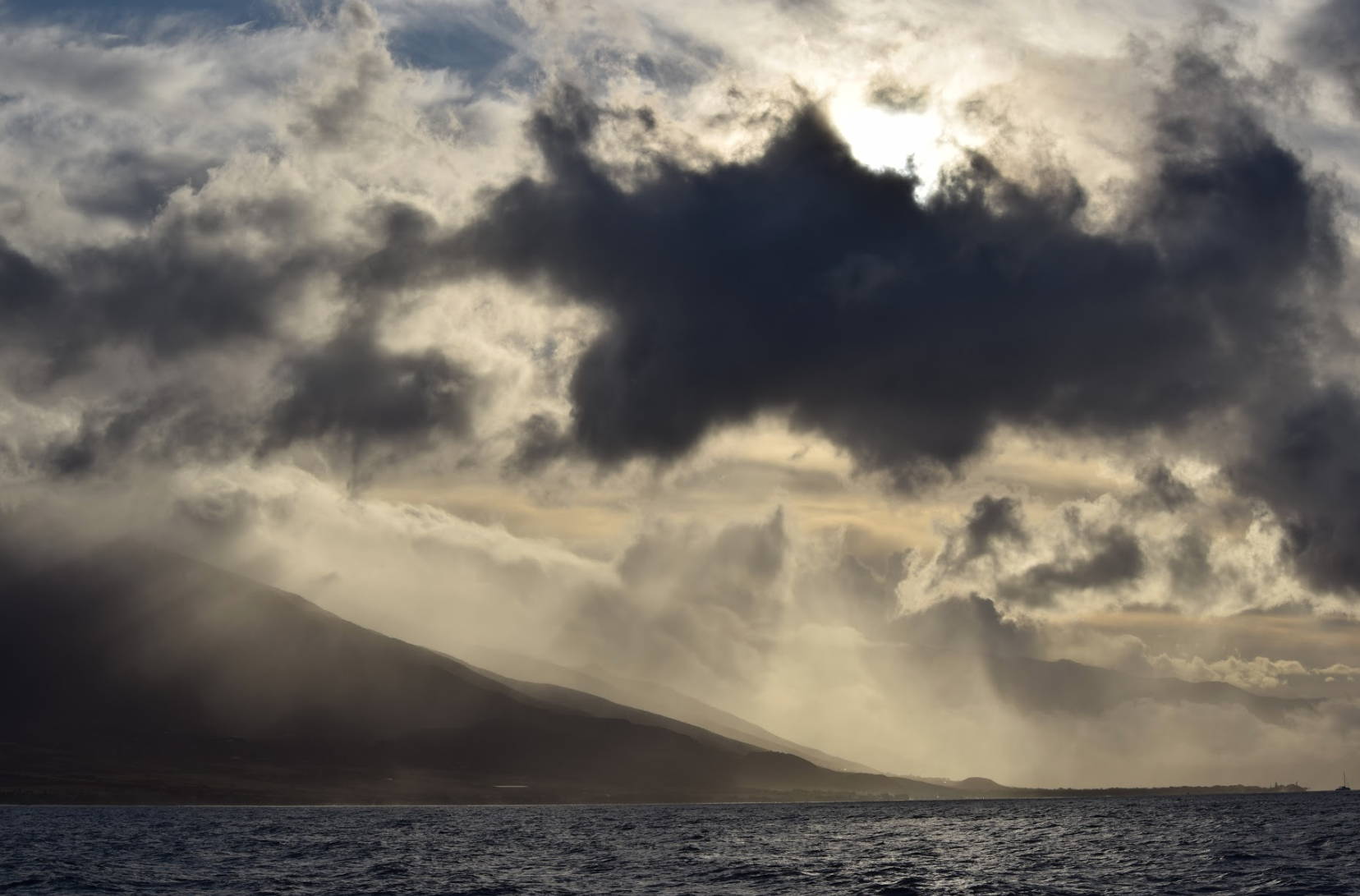 We pumped up our boards again and discovered another paddling paradise.
Rock and reef shelters the crystal blue water at the beach park and we found anarrow channel that led us to a pool surrounded by jungle and loaded with Sea Turtles. While it is important not to touch Sea Turtles paddling and snorkeling with them is an incredible experience. They are curious and like to play in the waves just like us! The culture on the Big Island is absolutely incredible. There are few places with more friendly and happy people. Everywhere we went people are in no hurry and everyone would make eye contact and smile. We would stop and talk story with strangers and quickly become friends. The farm markets on the Big Island are worth the trip alone. There is so much affordable fresh tropical fruit and vegetables like Papaya, Lilikoi, Starfruit, Jackfruit, Durian, and so many varieties of avocado and banana. Every Wednesday night we would head down to Pahoa for Uncle Robert's Market which is Sovereign Hawaiian Territory. After watching the sunset we would have a meal at one of the local market grindz and listen to the band, all of Uncle Roberts sons, play fantastic music and tell Hawaiian Stories.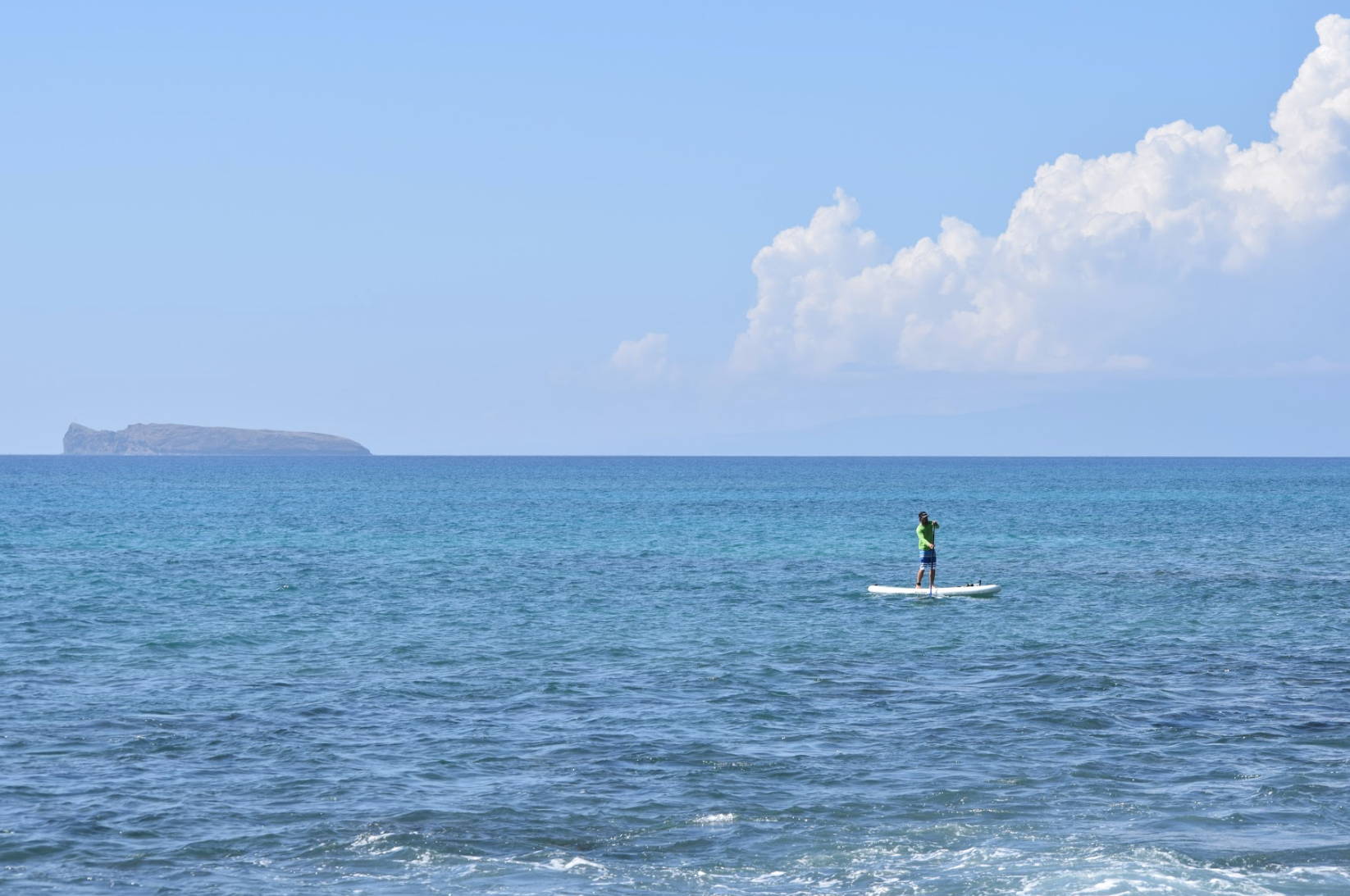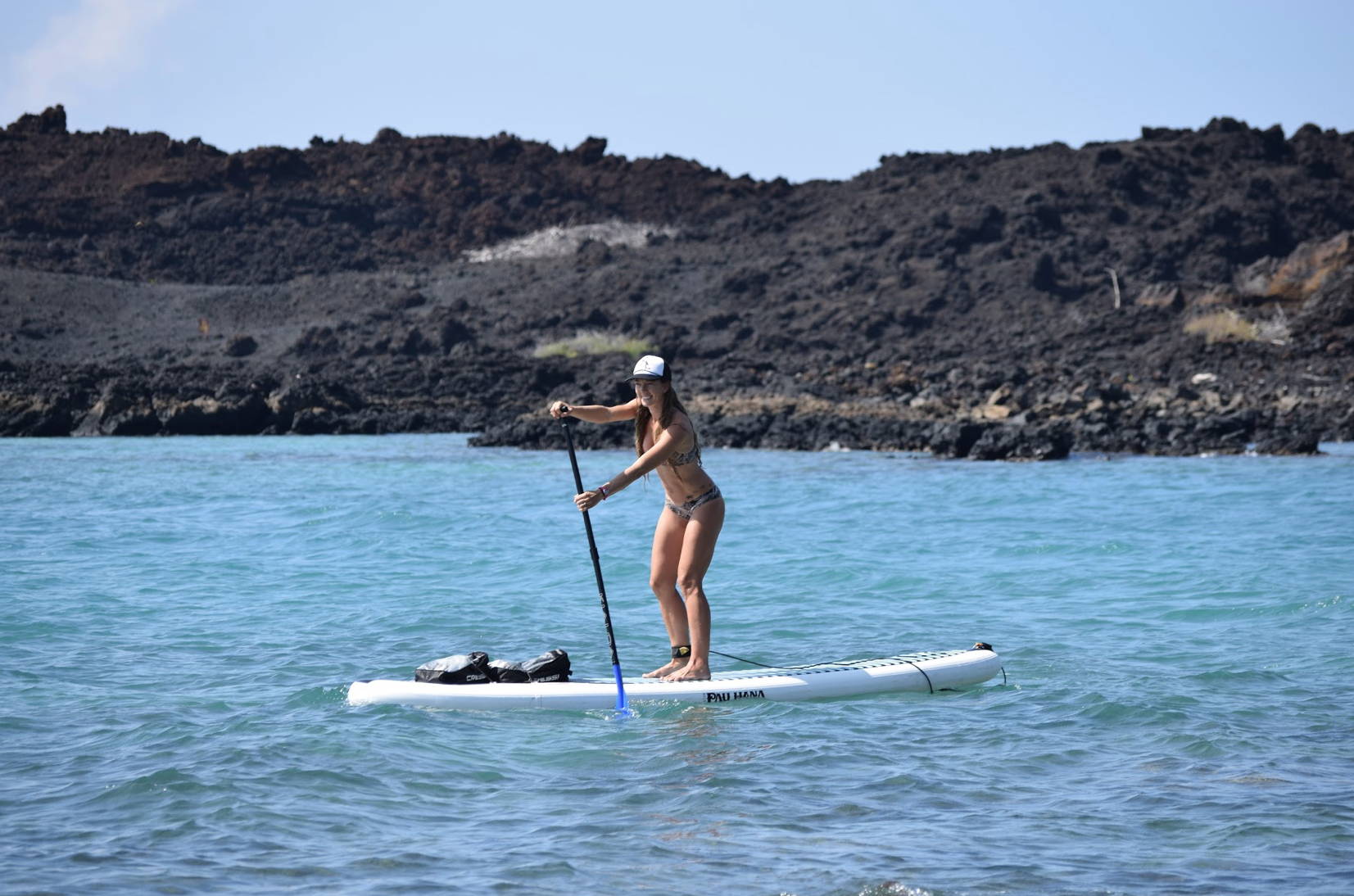 One of the highlights
was a trip to South Point at the remote southern tip of the Big Island. The last leg of the drive takes you down rolling grasslands that regularly get hammered by the wind. We made it to the old boat hoist and saw 40 ft. cliff jumps into deep blue water. We heard the climbing was good onthese cliffs so we threw on our climbing shoes and made the leap. Swimming at the base the rock looked great; clean, hard, and slightly overhanging – perfect for deep water solo rock climbing. We messed around on some hard lines dropping into the water when we couldn't hold on anymore then ascended an amazing line topping out back at the parking area. After some fun on the rock we pushed on to Green Sands Beach. The 4-wheel drive road (really roads) to this spot are somewhat treacherous and braided.
The wrong turn and you can find yourself in a rutted out pickle.
Some people pay for a shuttle in and out, others walk, but our good friend Mark offered to take us in his beat up old windowless pick-up truck. We had 3 of us in the bench seat and 2 more braving the bumps in the back. Mark has been on island over a decade so successfully navigated us to our destination. We parked high on a hill, jumped out of the truck and below was the most incredible cove surrounded by cliffs and living up to its name: Green Sand! We pumped up our Big EZ Air and just like that, in one of the most remote places on the Big Island, we were the only people with a paddleboard. We took turns paddling, snorkeling, swimming, and all enjoying our Pau Hana Time on the water.
As much as we wanted to stay on Big Island to keep exploring we had to be in Maui early December for part 2 of our IKO Kite Instructor Course with Action Sports Maui - rated number 2 on National Geographic's 13 Best Kiteboarding Destinations in the world.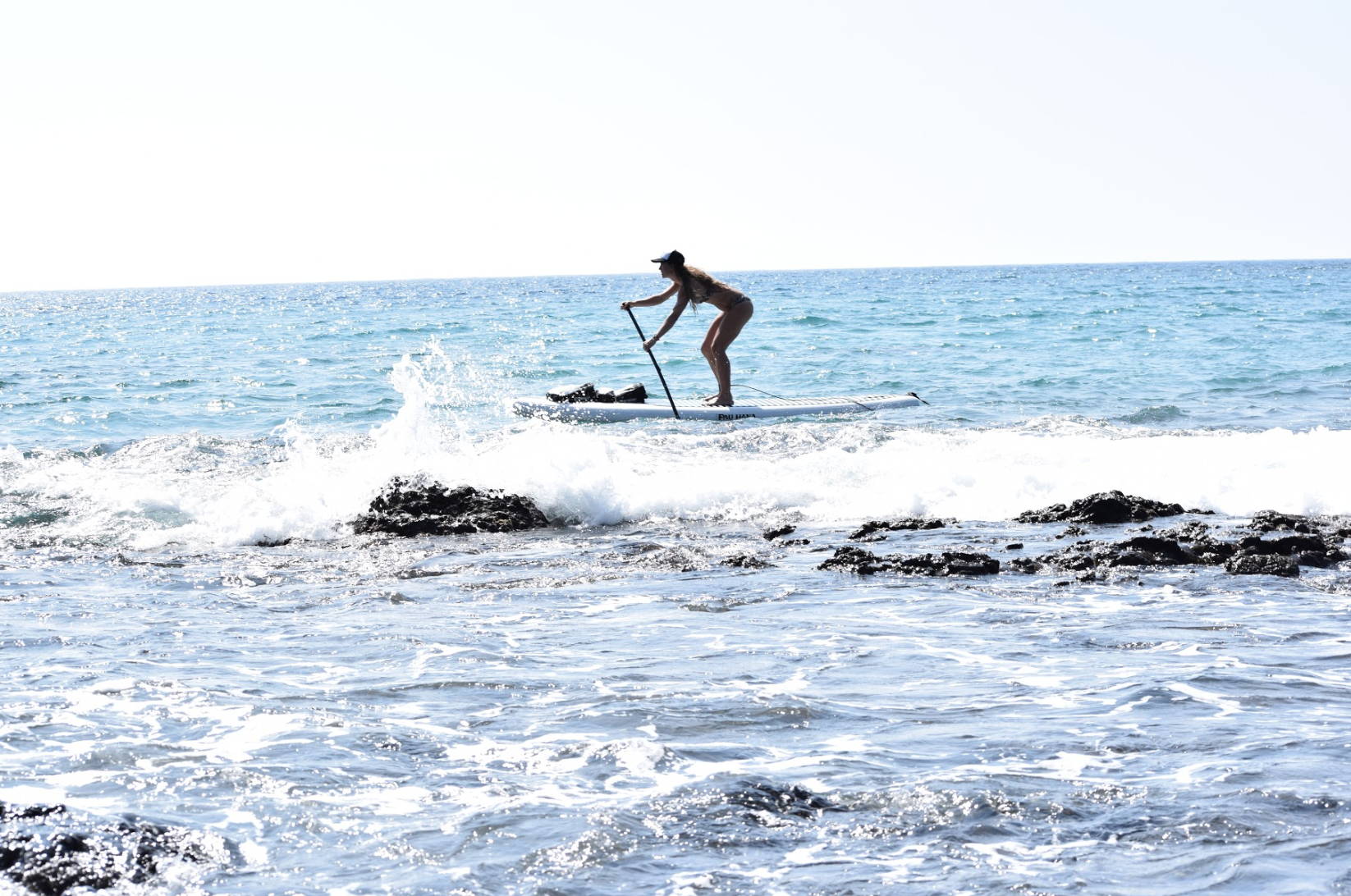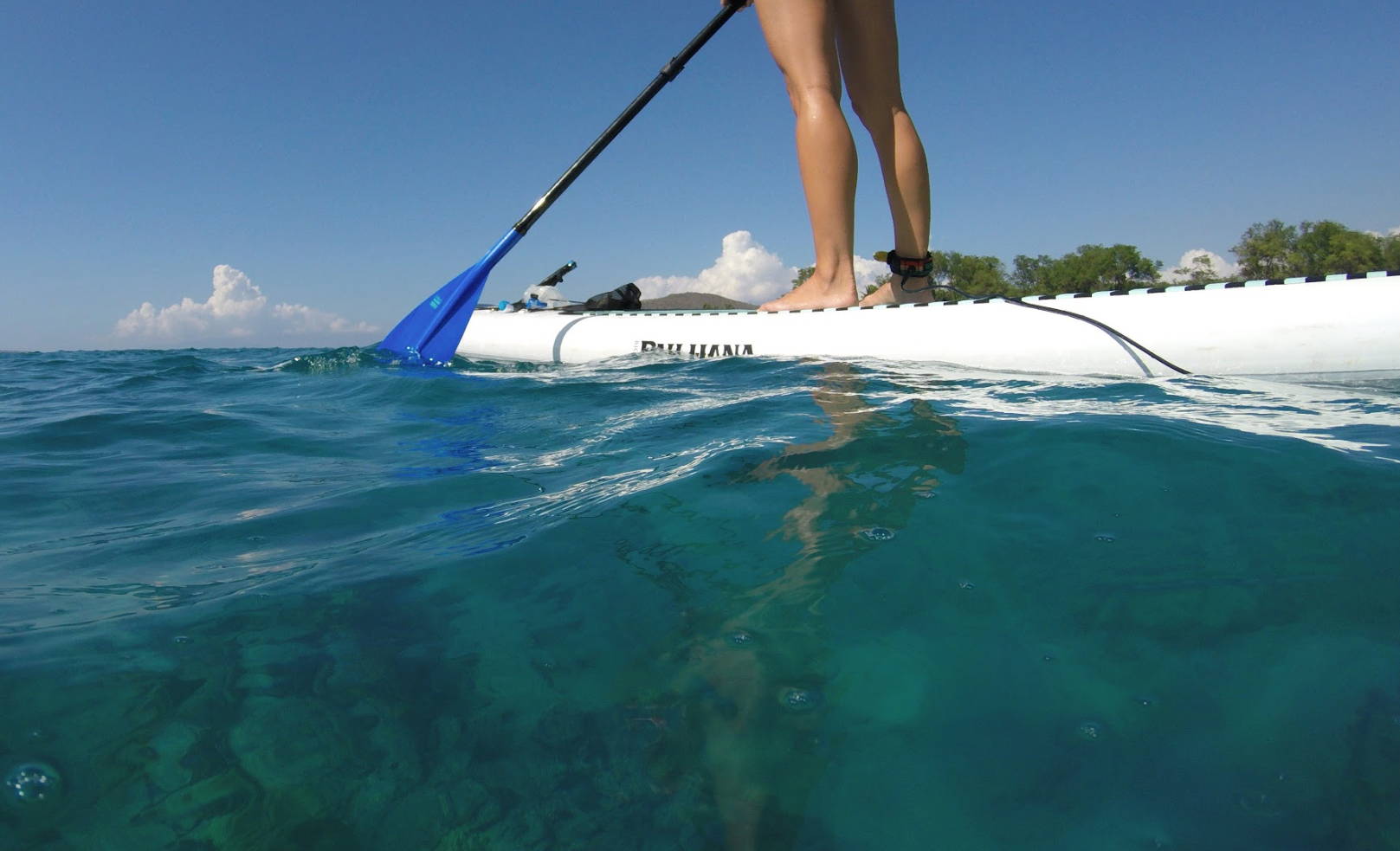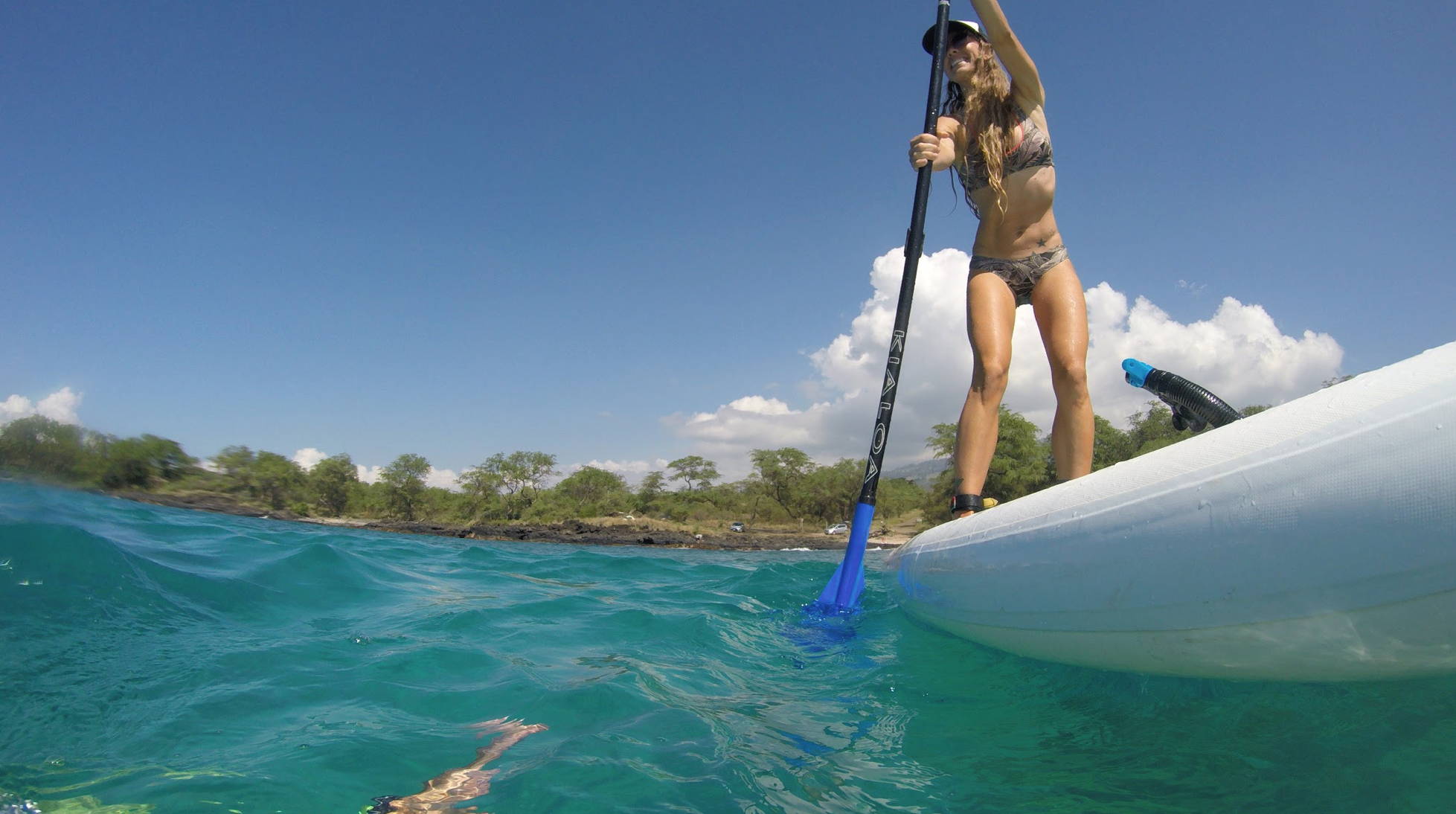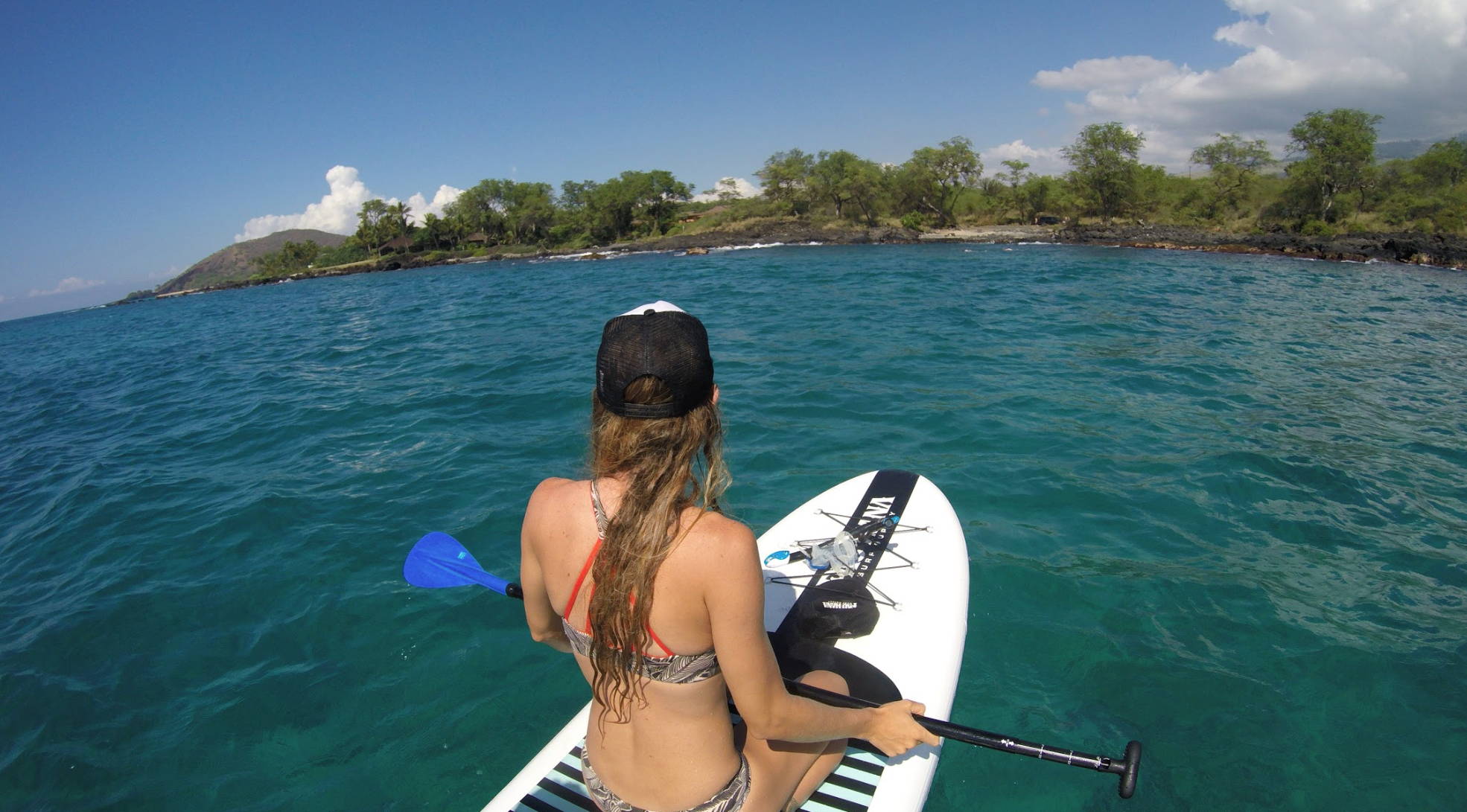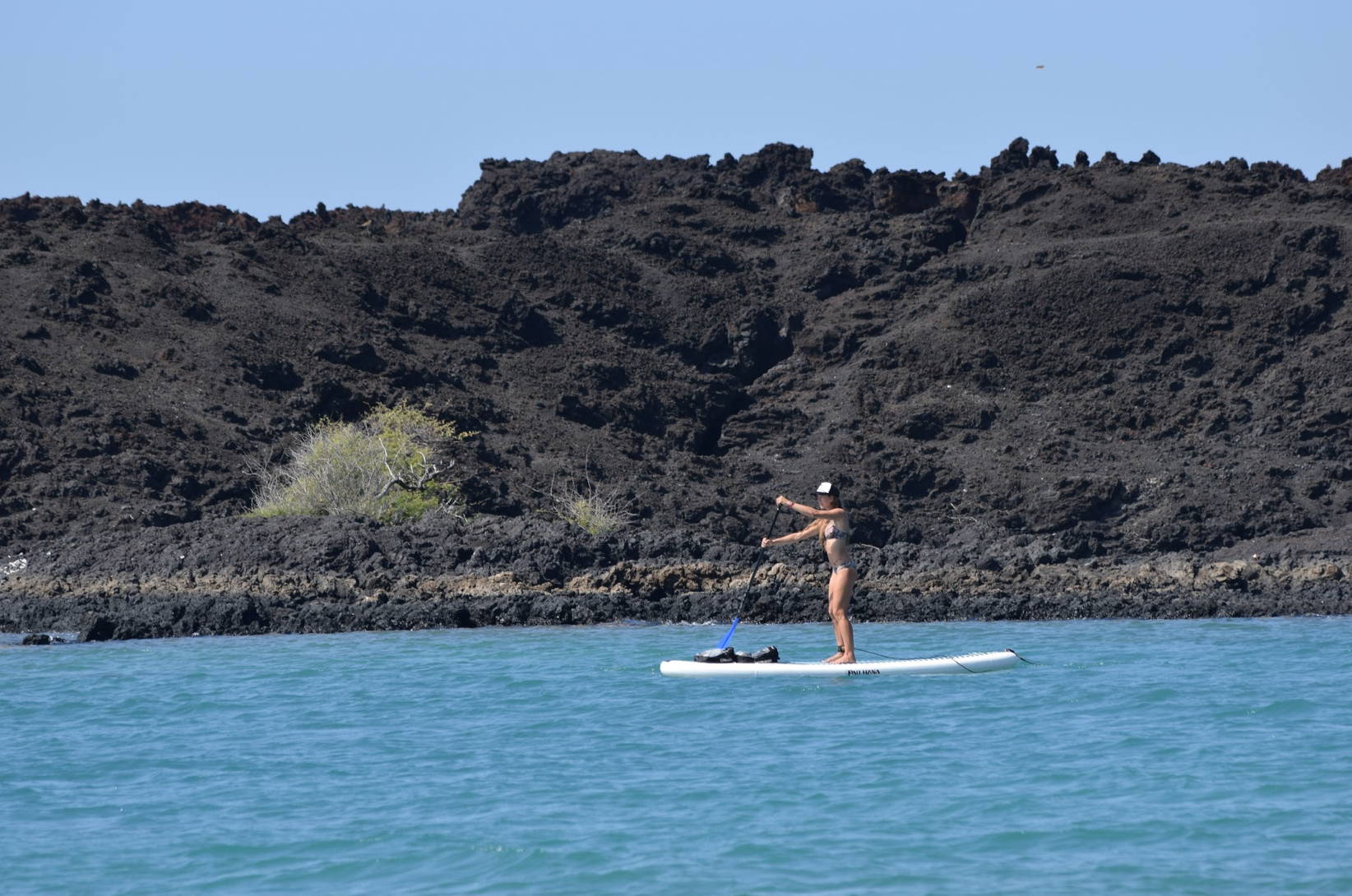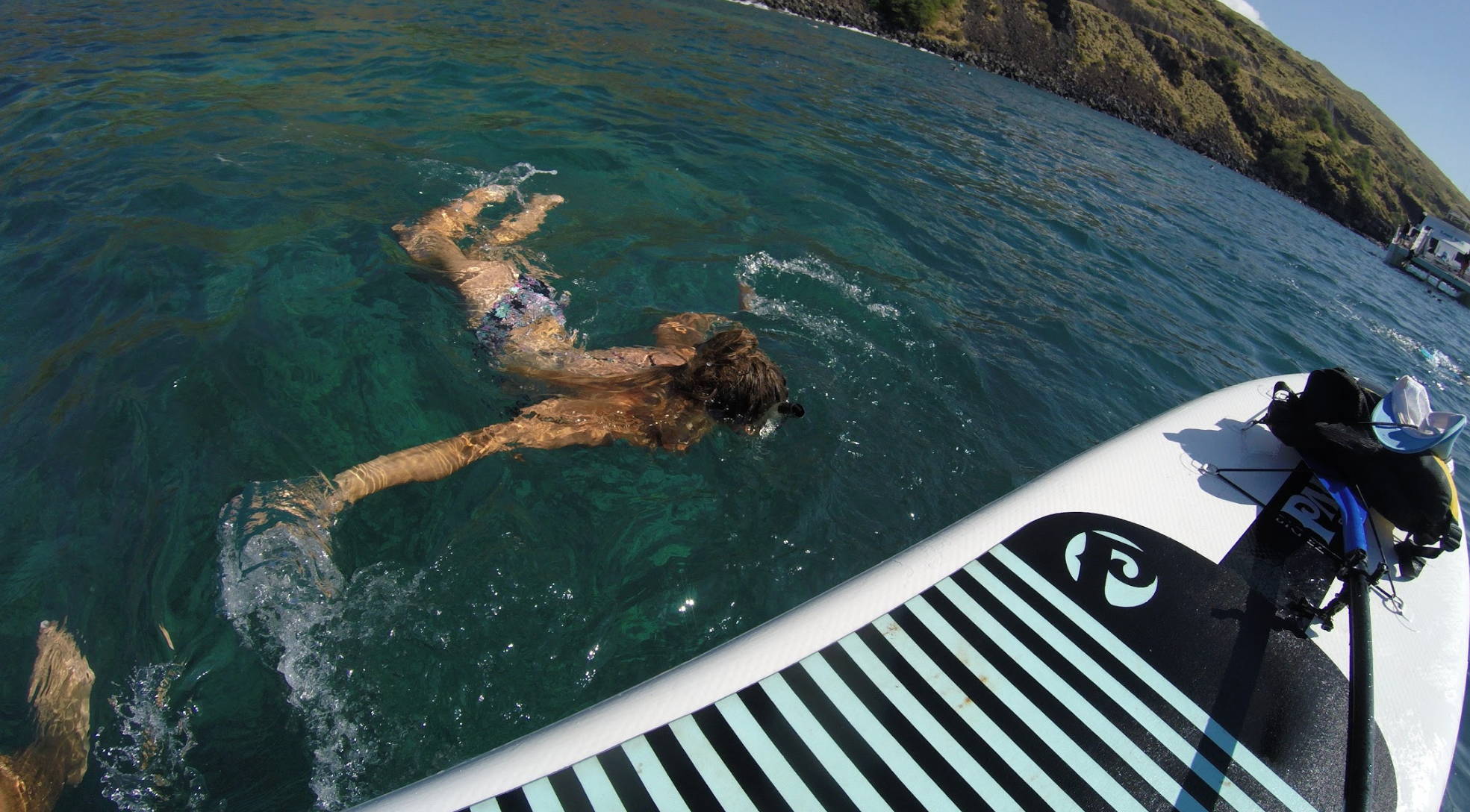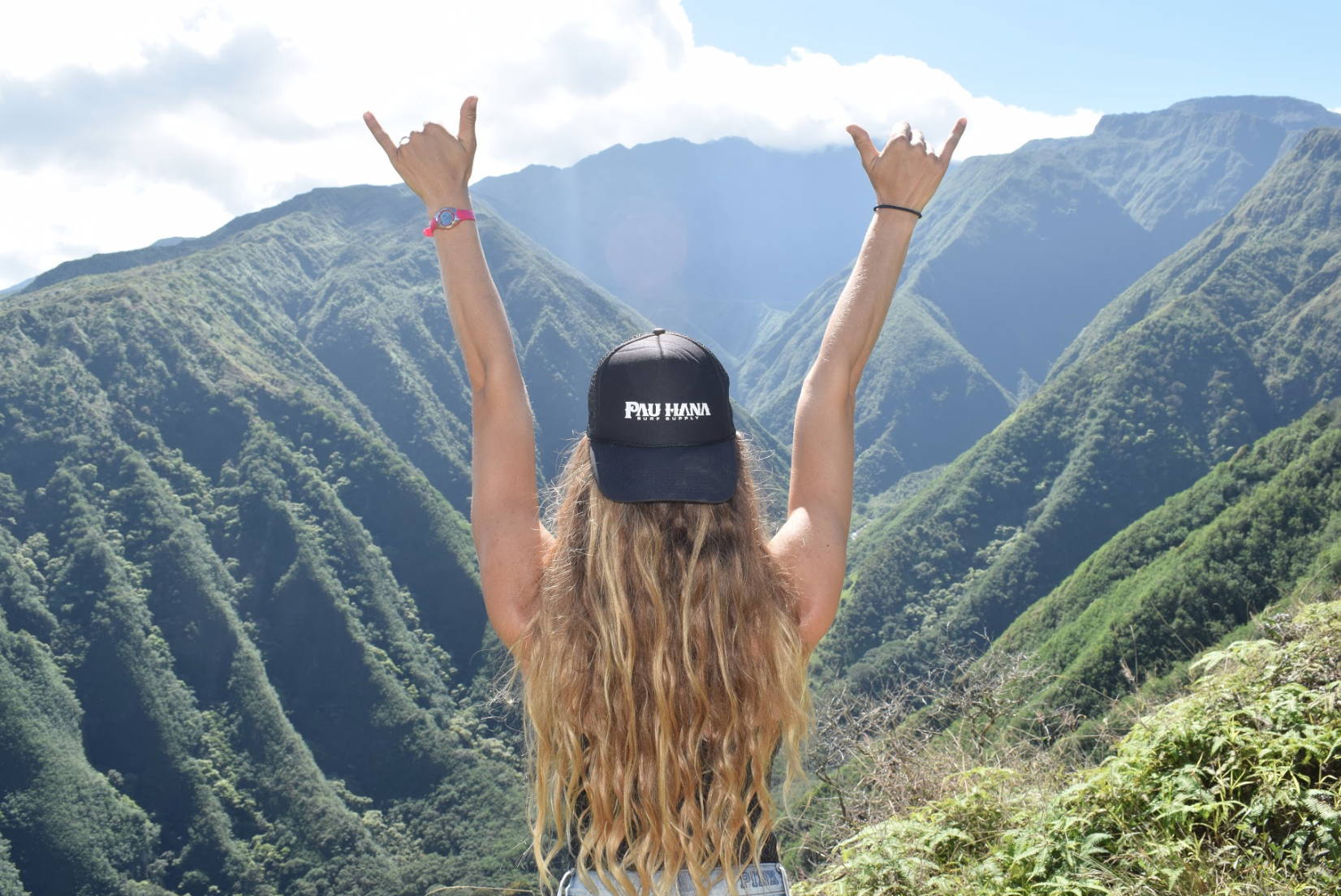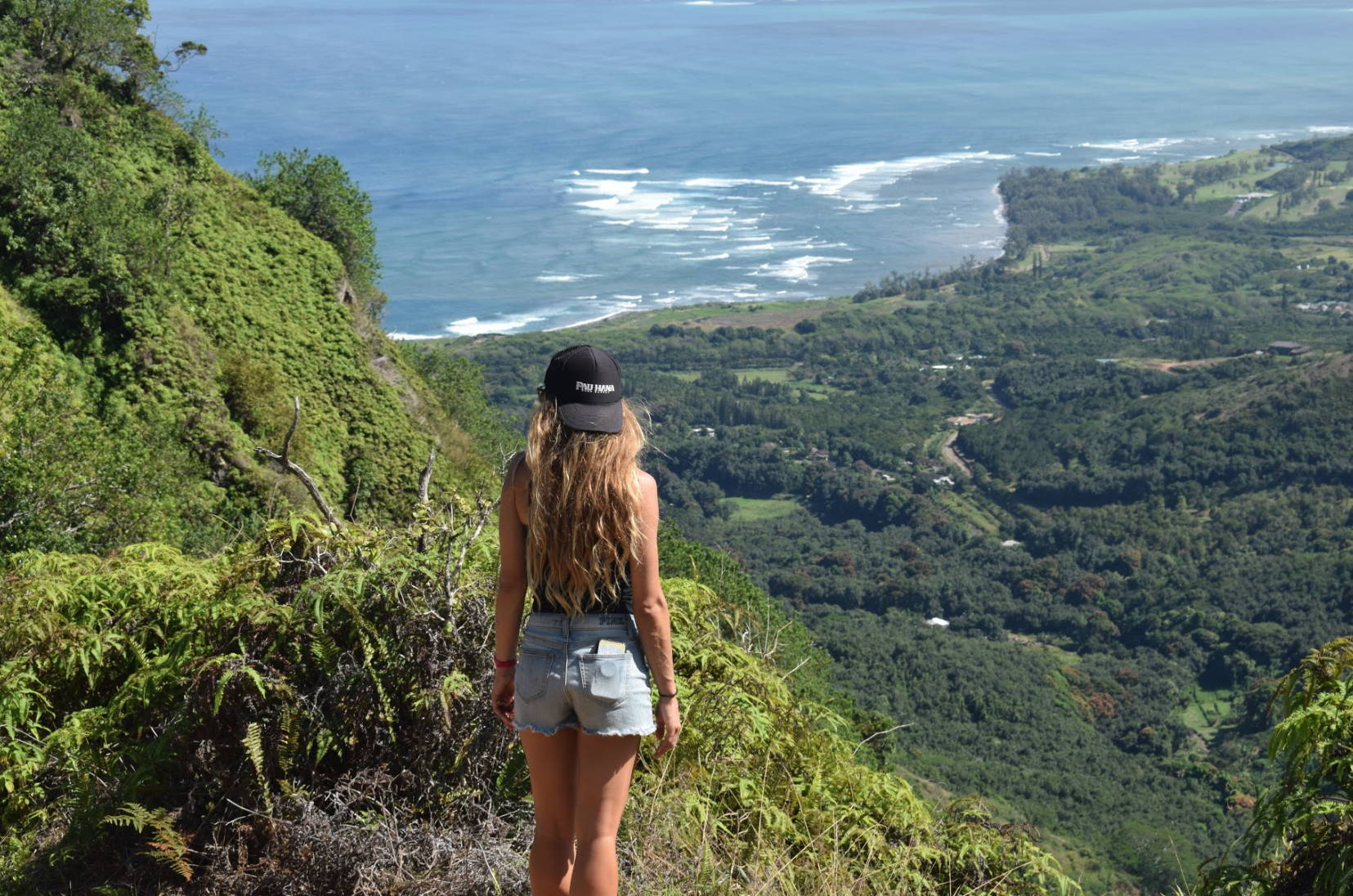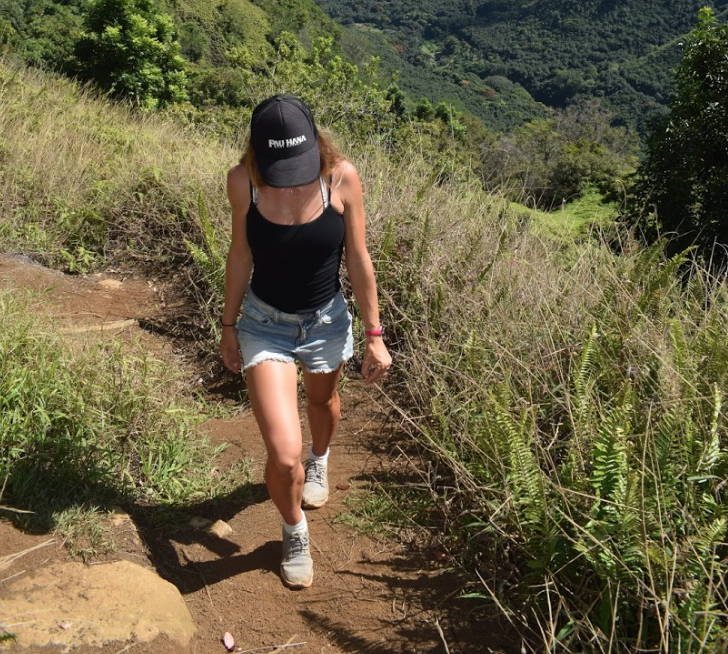 During our course they offered us jobs as kite, surf, and SUP instructors
We found an incredible place to stay at the Haiku Aina Permaculture Initiative or HAPI Farm and the stars seemed to align again. Once on Maui we quickly realized we were in Watersports Paradise. The kiting and downwind paddling conditions are some of the best in the world along with great surf and miles of coastline to explore. It seemed every other vehicle had some sort of hydrofoil strapped to it so we called Todd from Pau Hana and got lined up with two of the new Stringray Hydrofoils and Endurance Touring Boards. After our brief time on the Stingray foil in Marina Del Ray we were stoked beyondwords to test them out on the wind and waves of Maui.
Stay tuned for Part 2 of Winter in Hawai'i...